For manufacturers facing the prospect of a future global energy shortage and increasing environmental concerns, energy conservation has become a key principle in lean manufacturing and an important indicator of corporate social responsibility. By collecting data from all energy-consuming machines and equipment and generating detailed analysis reports, Advantech's energy management solution enables managers to identify excessive energy usage and implement improvements that increase energy efficiency.
Software Diagram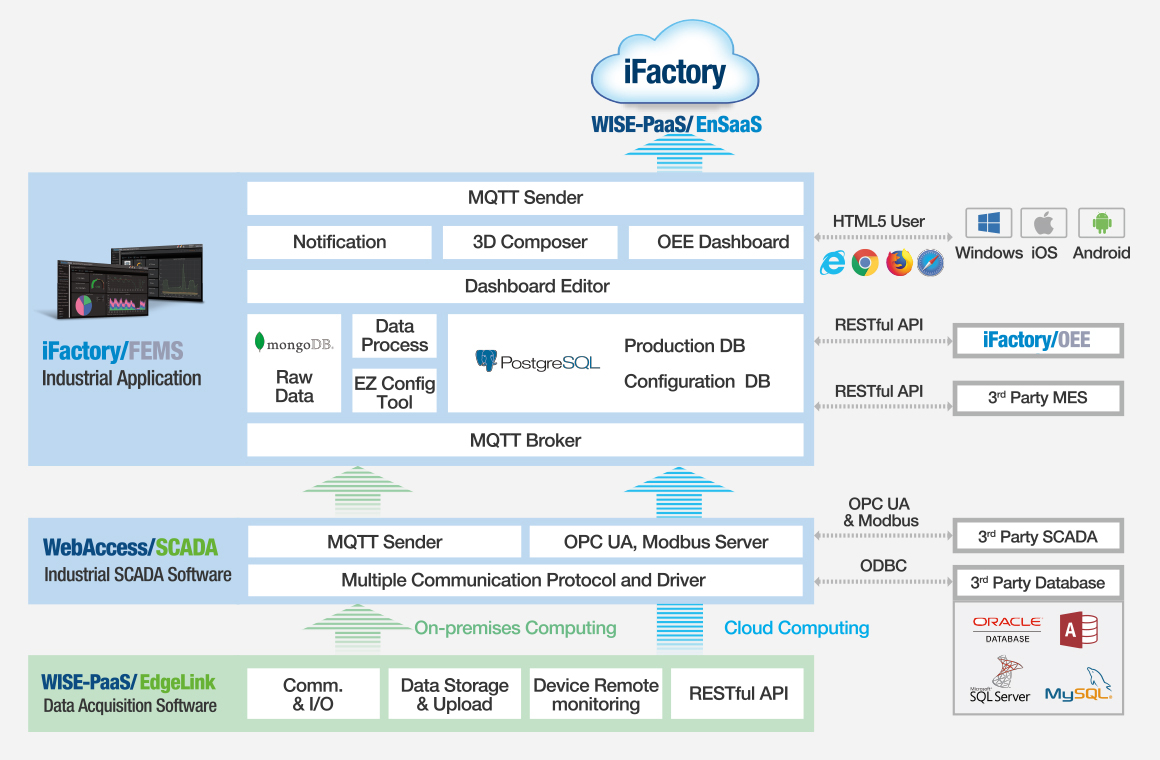 System Architecture
Feature Highlights
Identify Energy Wastage and Reduce Business Energy Costs
Built-in analytic algorithms identify energy wastage and prioritize consumption management interventions to maximize cost savings.
Streamline Management and Maintenance for Long-Term Operation
The solution settings can be easily adjusted and the functions expanded without additional programming, thus streamlining management and extending the product lifecycle.
Visualize Data Using Graphical Indicators for Enhanced Insights
The user-friendly browser-based graphics dashboard allows users to visualize data and easily generate analysis reports.
Application Story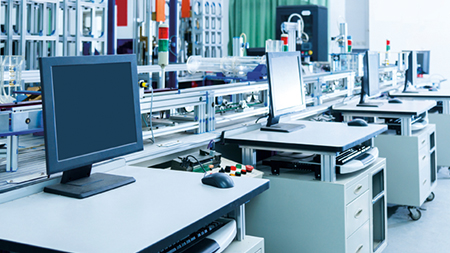 Medium-Sized Factory Adopts Advantech Solution for Seamless EMS Implementation
Quick implementation without the trouble of developing their own software
Effective monitoring of energy usage through a unified management platform
Easy future system expansion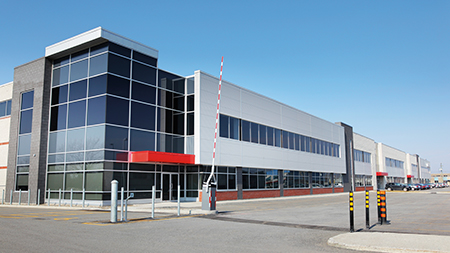 Enterprise Corporate Taps Big Data for Sizable Energy Saving
Upgraded industrial facilities and machinery to achieve energy-efficiency
Saved up to 1% on electricity after adoption
Lean management with organizational energy expense based on real usage instead of equally shared usage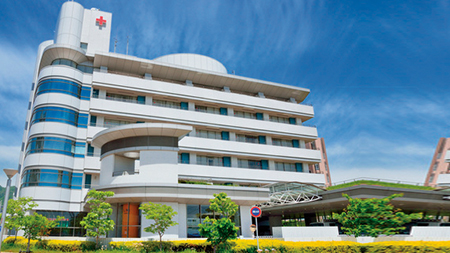 Stable and Reliable EMS Solution for Hospital Industry
Monitoring of crucial equipment's condition to reduce response times in the event of an abnormality
Supports cross-browser and cross-platform viewing, powered by WebAccess dashboard
Highly reliable solution that fulfils industrial and power industry requirements, ensuring long-term stable operation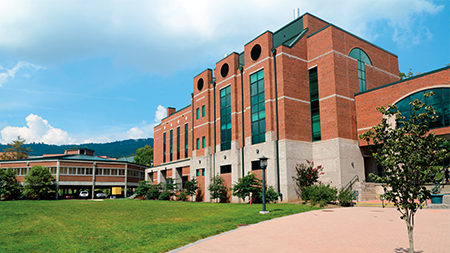 Public Facility Enables Industry 4.0 with Advantech's Integrated EMS Solution
Integrated cross-regional building and facility energy consumption data for improving management
Advantech WebAccess supports animated graphics and real-time data control for efficient analysis
Precise quantification of public facility expenses
SRP Visualization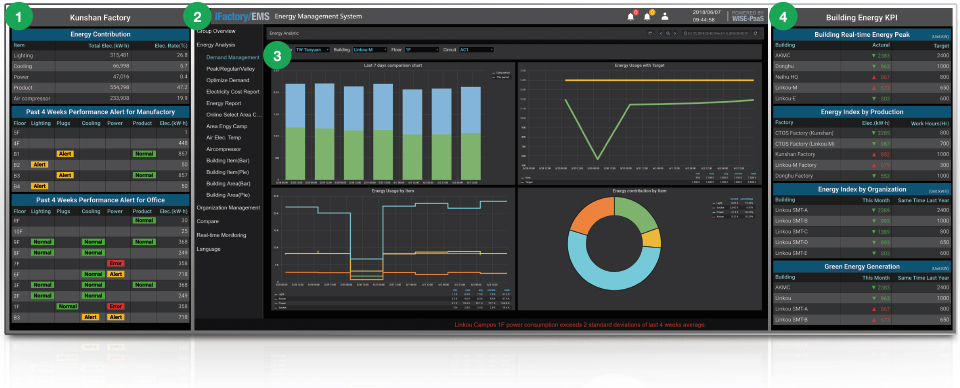 Focal Point for Facility and Equipment Energy Consumption
Power consumption of each equipment
Four-week performance analysis for production lines
Four-week performance analysis for facility
Interactive Dashboard for Energy Management System Solution
Main menu for quick search
Energy Consumption Analysis
Seven-days comparison analysis
Energy usage by equipment
Actual energy usage vs. target usage
Power consumption contribution by equipment
Group Overview with Key Performance Scorecard
Comparison of peak energy usage in facility
Ranking of energy consumption for individual equipment items
Organizational amortization
Performance index for energy generation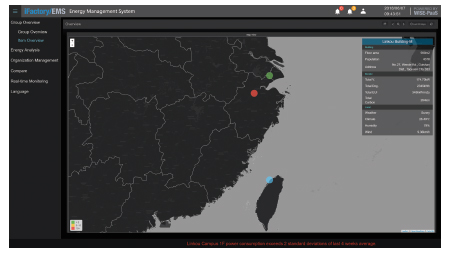 Facility geographical distribution map and operation status by color
Current status overview of specific facility buildings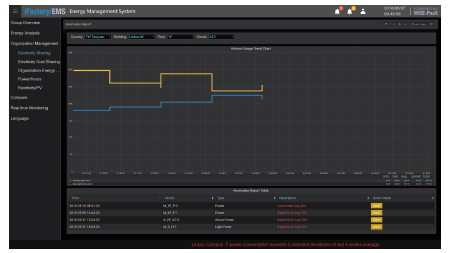 Trend chart of historic energy usage
"Quick Click" to check abnormality from historical trend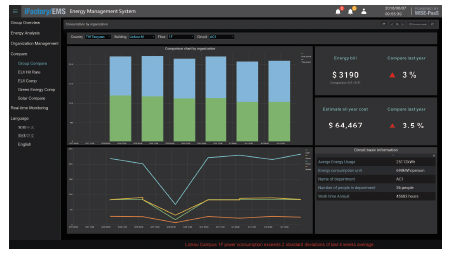 Comparison chart by timeline and facility equipment
Bill and cost comparison vs. previous year
Specific circuit information and status