WPC Interview: Enabling the "intelligent" planet
4/25/2020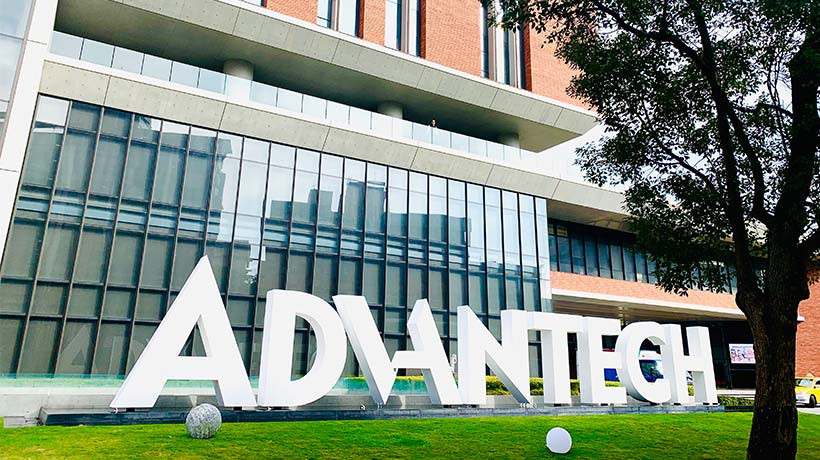 Enabling the "intelligent" planet
Original Text & Author: Dipl.-Betriebswirt (FH) Bernd Maienschein, Chefredakteur/ Editor-in-Chief MM Logistk, Vogel Communications Group GmbH & Co. KG, 97064 Würzburg
This text has been translated from German into English.
Advantech has been an expert in automotive computers, industrial PCs and display terminals in transport, logistics and production for over 30 years. In Taipei (Taiwan), I had the opportunity to speak with MC Chiang, Vice President of Advantech Service-IoT Group, and Michael Kreft, Executive Sales Director Advantech Service-IoT.
At the time of my interview at the Taiwanese headquarters of the owner-operated company in Taipei in mid-January, the world was still in order. I was the only European journalist who had the opportunity to accept an invitation to the Advantech Service-IoT World Partner Conference 2020.
The company, founded in 1983, in which German company DLoG was fully absorbed in 2019, operates worldwide with over 8000 employees at 92 locations in over 27 countries. Of course, the current coronavirus crisis is not leaving Advantech unaffected: The Milan branch in particular has had to be closed in the meantime due to the pandemic. However, production in the Chinese factories and in Taiwan is now largely running normally again, and in Taiwan production capacity has even been increased to 120% at short notice. Even if nothing will be the same after this crisis, Advantech is pursuing a global growth course. I have talked to the top managers MC Chiang and Michael Kreft about what this could look like.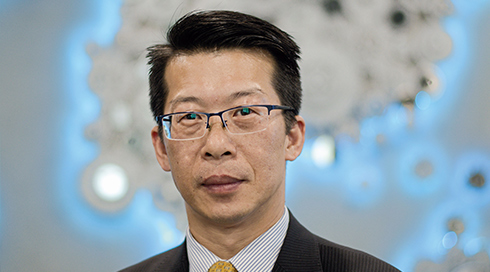 Mr. Chiang, what is your assessment of the development of industrial automation in the USA, Asia and Europe, and especially in the DACH region?
MC Chiang: We are currently experiencing major changes, the biggest one being the trade war between the USA and China. What we have seen is that business is booming in the USA. China is shifting production heavily to East Asia. For Europe, my colleague Mr Kreft will be happy to answer.
Michael Kreft: We are experiencing a challenge in Europe. We can already see in the automotive industry, which is an important industry for us, that there is hesitation to make investments, projects are delayed. But because we have a broad portfolio and are active in many other industries, I do not expect an economic downturn –we just have to adapt a little.
And how do you think the logistics and especially intralogistics sectors will develop in the coming years?
Chiang: We have a stable vertical market in logistics with different types of products; these are our existing markets. In fact, the industry is also dependent on other solutions – not just computer-based ones. We are now trying to turn this into a complete IoT solution so that various applications can be fully utilized: from manufacturing to warehouses, to distribution centers and stores, or even to the "last mile", to the customer's front door. We do not yet have any solutions for this at present.
Mr. Chiang, what are Advantech's divisions and which industry is currently the most fun?
Chiang: That is not so easy to say... In terms of business development last year, we did quite well in the healthcare and retail sectors because we gained important major customers - only logistics, after extremely high growth in 2018, declined somewhat in 2019. Overall, the company's performance is okay, but I cannot say which is the most active division. In any case, we continue to work in four directions: Healthcare, Logistics, Retail and Industrial Mobility.
What do you think of the European logistics industry, especially in the DACH region? Is this the most developed region or do you see a better place to do business?
Chiang: Of course, we are always looking for a "better place". We are the market leader in the DACH region. But as I said before, at Advantech we have to think about the growth engine for each sector or sales organization.
Kreft: DACH region is still the core area. I would say that 60% of our European sales come from there. But we are expanding extensively into other regions, especially the Nordic countries, as well as France and the UK. DLoG has always been mainly at home in the warehouse. As MC has already mentioned, we are expanding this concept with regard to any kind of intralogistics application: we have vehicle terminals, rugged tablets, industrial PCs, monitors, sensor technology, and display and kiosk systems that are used. We are also working on some new fleet management solutions. Unfortunately, we can't officially talk about them yet, but we are close to completing some really big projects for in-vehicle fleet management devices.
Please give an overview of the topics Augmented, Virtual and Mixed Reality, AI and Big Data - is Advantech involved?
Chiang: We are actually working on AR and VR, we are working on these virtual realities. We can use the results as instruments and tools to connect them to our products. And artificial intelligence is very important for us. AI will be used everywhere. Let me give you an example: AI is now very popular in the healthcare industry. Hospitals and clinics are very keen to use AI. But hospitals are individually structured. Many hospitals say they can capture and collect patient data. This is not yet happening in many countries because patient information is always confidential. These hospitals, outside Taiwan, want to be at the forefront of AI infrastructure. Our team is helping them build an AI infrastructure so that they can start aggregating data. So, we are involved but we are not an AI company.
Perhaps the term pioneer or initiator is more appropriate for your company?
Chiang: Companies like Intel should be the AI enablers. We are partners in the ecosystem, so to speak. We're not a data company, Advantech doesn't own any data and will not do so in the future. We do have data collection modules that can collect data, but that data belongs to the customers and we have no intention of doing new business in this area.
Where do you see your greatest potential? Is it container terminals or is it industrial production? Is it intralogistics or perhaps more retail?
Kreft: We still have the greatest opportunities in the field of intralogistics and production, where we are already the market leader in vehicle terminals in Europe. But with our broad portfolio we can really cover the entire intralogistics sector, especially when it comes to assembly lines. With Big Data, you need peak computing power to capture the data and you need sensors.
I would say this is the sector where Advantech has very, very great potential. We've proven that in mission-critical applications. Now we can leverage customer relationships and really get into the whole intralogistics supply chain.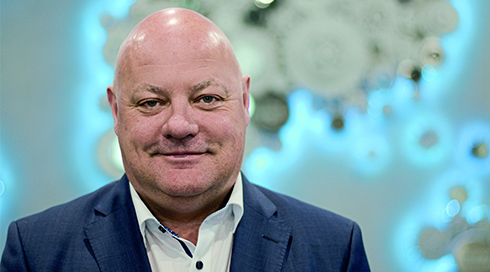 What do you mean by the term Advantech Innovation Hub?
Kreft: Innovation Hub is a term we use for a demonstration center. We have a demo center in Taipei, one in Shanghai and one in Milpitas in the USA. In Germany, we have also set up a demo center and called it an Innovation Hub because we not only present innovations and solutions from ourselves, but also from third-party providers and partners. It's a showroom, but this term is actually too narrow for me: we do more than just demo demonstrations there and you are welcome to take a look at the center in Germering.
Your common vision is to create a better planet. What do you mean by that in concrete terms?
Chiang: Let me correct you there. Our slogan is: 'Enabling an Intelligent Planet'. We have been holding talks throughout the company for over half a year, including with a consulting firm that developed this term with us. I don't remember whether it was ten or fifteen years ago when IBM developed the term Smart Planet and Japan came out with some Japanese terminology and Germany came out with other terms – since then everyone has been talking about an intelligent planet and a smart planet. We think it really fits in perfectly with the Advantech business because we're actually involved everywhere. But we are not saying that we alone make the planet smarter because we don't serve the last mile, i.e. integration and implementation at the end customer. Instead, we say: we are in a position to offer appropriate computing platforms that enable and drive innovation, which ultimately makes an intelligent planet possible!
Thank you, gentlemen, for your insights into the Advantech strategy.