Advantech Launches PCIE-1181/1182: 10 GigE Vision Frame Grabber Cards for High-Bandwidth Machine Vision Applications
5/22/2021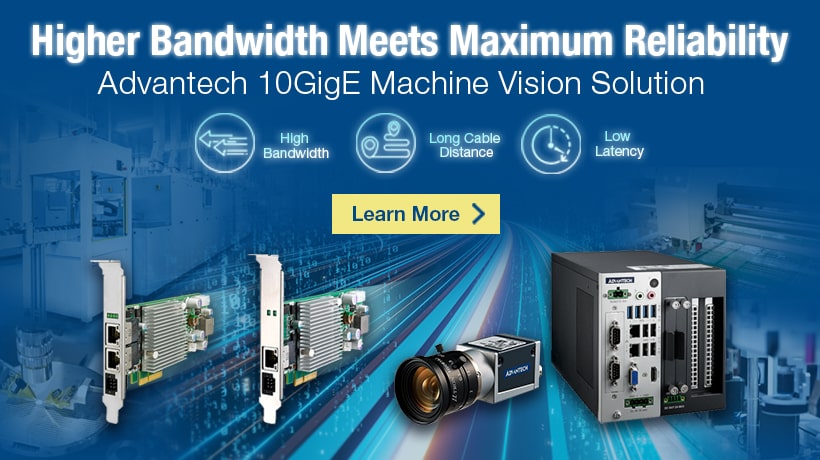 Taipei, Taiwan, May 2020 – Advantech, a leading provider of automation technology, is pleased to announce the release of its brand new 10 GigE Vision frame grabber cards supporting one or two independent 10,000/5,000/1,000/100 BaseT(X) 802.3at (PoE+) compliant Ethernet ports: PCIE-1181/ PCIE-1182. Expanded to accommodate more applications (extended flexibility), the PCIE 1181/PCIE-1182 provides up to 24 watts for each 12VDC power output port. It supplies power to connected devices such as 10 GigE cameras or LED lighting in machine vision systems. With a robust eFuse circuit protector design, PCIE-1181/1182 is well suited for operation in harsh industrial environments and factories facing high levels of electronic interference. Featuring a 16,000 byte jumbo frame and programmable PoE+ power control, the PCIE-1181/PCIE-1182 series significantly reduces CPU workload while increasing overall reliability for robust, high-performance machine vision applications.
Industrial-Grade Design: High Bandwidth Capacity Meets Maximum Reliability
Accuracy in vision inspection and recognition is crucial. For that reason, machine automation solutions require high-bandwidth capacity. With server-grade Intel X550-AT MAC and a PHY 10GigE controller, PCIE-1181/PCIE-1182—which supports 16,000 jumbo frames—is ideal for high resolution image processing for reliable image acquisition or big data transmission. The robust eFuse circuit protector is designed with an operating voltage ranging from 4.5V~60V for PoE Ethernet port protection and an operating voltage ranging from 2.4~18V for 12VDC output port protection. It protects frame grabbers operating in factory environments from high levels of electronic interference, while ensuring easy maintenance due to the auto-recover function. The robust design for ESD, EFT, and surge protection provides steady data transmission for factory or telecom applications in harsh environments.
DC Output Ports and Programmable PoE+ Control: Convenience and Flexibility
For equipment providers and system integrators, flexibility during solution implementation is highly prioritized. To provide efficient system wiring that is convenient for vision systems, PCIE-1181/PCIE-1182 comes equipped with DC output ports and programmable PoE+ control—providing power supply for connected devices such as 10 GigE cameras or LED lighting. The low-profile design is suitable for processing platform of different sizes, such as the 2U chassis or higher.
Intel server-grade 10 GbE MAC+PHY controller
Supports jumbo frame (16,000 byte) and link aggregation
PCI Express x 4 compliant, low profile
PoE+ compliant, dual-channel 12VDC output
eFuse circuit protector for PoE and DC output
Programmable PoE+ power on/off control
Powered Device (PD) auto detection and classification
PCIE-1181/PCIE-1182 is available for order now. For more information regarding PCIE-1181/ PCIE-1182 or other Advantech products and services, please contact your local sales support team or visit our website: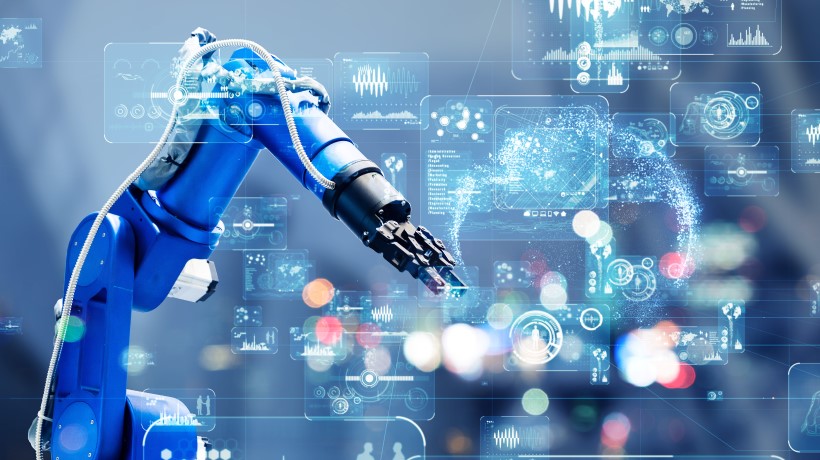 Raising the Robot IQ with Smart 3D Vision
In the field of 3D vision technology, robots guided by vision can locate individual components, determine the correct application, and complete the assembly scenario. Over the course of the many stages of development, vision technology has been embraced by many companies who have seen the indirect value to their customers and a direct value to their production processes.