Scan Announces Partnership with Advantech to Supply AI Edge Inferencing Systems
11/30/2020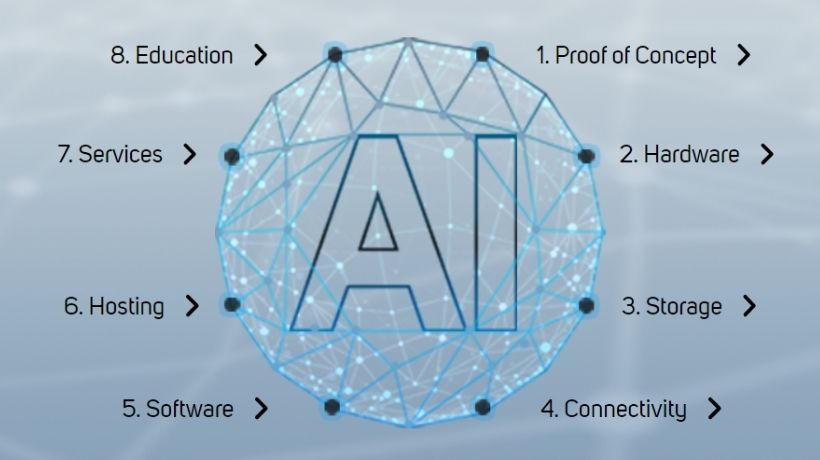 Scan is proud to announce its new partnership with Advantech focused on a range of AI edge inferencing systems. The portfolio includes the MIC-7x0 family of NVIDIA Jetson based embedded modular computer platforms designed for applying trained AI models within industrial, healthcare, smart city or surveillance environments. Adapted specifically for adverse weather conditions, and ruggedised against shock and dust, these units are customisable and expandable, allowing the user to tailor modules and interfaces to suit their needs and required connectivity.
The Advantech portfolio is an essential addition to Scan's AI ecosystem of solutions and partners, enabling Scan to act as a trusted advisor on all things AI – NVIDIA Quadro development boxes, NVIDIA DGX training systems, NVIDIA Jetson embedded inferencing solutions, AI optimised flash data storage arrays, low latency network connectivity, data science software applications and a host of technical support services.
"The addition of Advantech into our AI ecosystem makes us the leading AI solution provider in the UK, as we now have the ability and expertise to address the complete AI journey: develop - train - inference. Naturally these Advantech solutions will be available to trial in our guided proof-of-concept environment, and our AI team are always on hand to advise the optimal inferencing solution architecture for any given project or location" said Elan Raja, CEO of Scan.
"Our link-up with Scan, a recognised leader in the field of AI solutions, represents a key strategic collaboration for Advantech", added Jash Bansidhar, Managing Director of Advantech Europe. "As AI continues to grow in importance, it is vital that we work with partners able to combine expert technical knowledge with the ability to deliver successful projects. We are confident that SCAN will help customers to get the most from their investment in our NVIDIA range and associated technologies."
Elan Raja delivered a keynote speech during the Advantech Global IIoT Virtual Summit on the usage of AI and computer technologies to enhance IT infrastructure.
For further information on Advantech AI edge inferencing solutions or any other part of the AI ecosystem, contact the Scan team at ai@scan.co.uk.
Watch SCAN's presentation in 2020 Virtual IIoT Summit