Co-create the Wind Turbine Machine-to-Intelligent Solution with CyberInsight
11/1/2018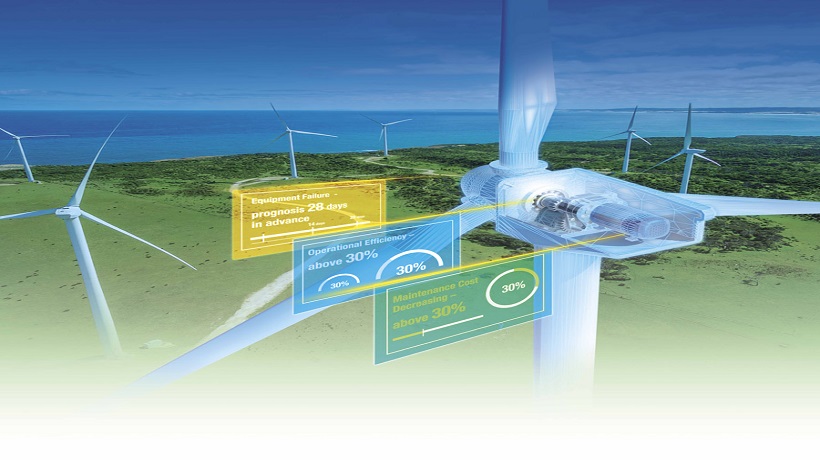 CyberInsight and Advantech co-created the Wind Turbine Monitoring and PHM solution ready package, enabling customer to implement data-driven analysis and maximize power generation and operational efficiency. With CyberInsight's predictive analysis and intelligent diagnosis software for equipment operation and system management, Wind Turbine Monitoring and PHM Solution provides precise data acquisition, real-time monitoring, and intelligent operation management, thus achieving intelligent preventative maintenance to maximize the operational efficiency of wind turbines. This SRP can realize the early warning of large parts (generators, gearboxes, etc.) more than 28 days earlier, take timely maintenance measures, avoid major losses, reduce power loss by more than 20%, and reduce on-site maintenance costs.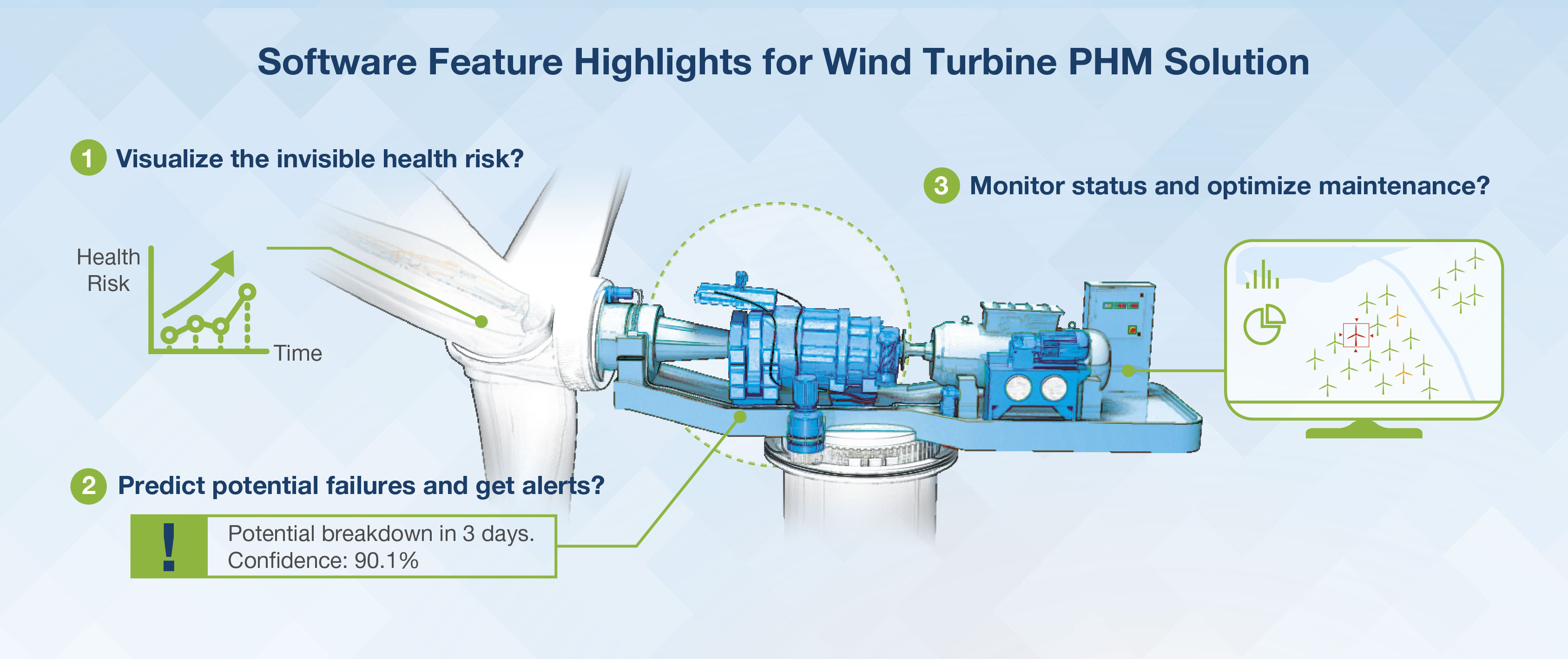 Creating Useful IoT devices
Building a smart city through IoT technology primarily entails the acquisition of data, without which no intelligent application or service that would be needed to run a smart city could ever be materialized. Thus, Advantech has translated its solid hardware know-how and extensive industry experience into the M2I hardware/software solution, which utilizes IoT sensors and industrial communication gateways to enable connectivity with a range of industrial devices. The benefit of being able to then seamlessly connect devices to the cloud is ultimately realized by leveraging the embedded protocol-conversion software WISE-PaaS/EdgeLink, which is installed in the gateways. In addition to simplifying the system architecture of IoT hardware, this solution also expedites the construction of remote management systems and enables the collection of data for predictive analysis to achieve environmental monitoring, energy conservation, device maintenance, traffic monitoring, and other practical applications.
The M2I solution delivers four benefits. First, it utilizes machine learning, big data, and artificial intelligence to predict malfunctions in smart devices, making them more stable and reliable and extending their service life. Second, it manages and analyzes the devices in a centralized manner, even predicting their power consumption to improve their operating performance. Third, it employs machine learning and intelligent algorithms to analyze malfunctions in device components, thus reducing the cost of maintenance while improving resource management. Finally, it helps to cut labor costs by combining the project management experience of co-creation partners in optimizing routine operations, maintenance, and management tasks through artificial intelligence and software expertise.
Co-creating a Smart World
In a world being transformed by IoT and smart cities, it is important to bring online connectivity to devices so that they can be applied intelligently. This is particularly pivotal to the operation of commercial buildings, schools, hospitals, shopping malls, and factories. Advantech's E&E M2I hardware/software solutions focus on optimally maintaining smart equipment and improving their reliability and stability while extending their service life. Advantech is striving to pioneer new industrial boundaries to drive the deployment its solutions across different industries. The company will be working with its partners to build an industrial ecosystem for collaboratively promoting the intelligent transformation of industries and making breakthroughs in IoT and smart cities in order to bring about profound industrial changes.