Advantech Launches New High Density Multi-Node Server-SKY-524
3/27/2019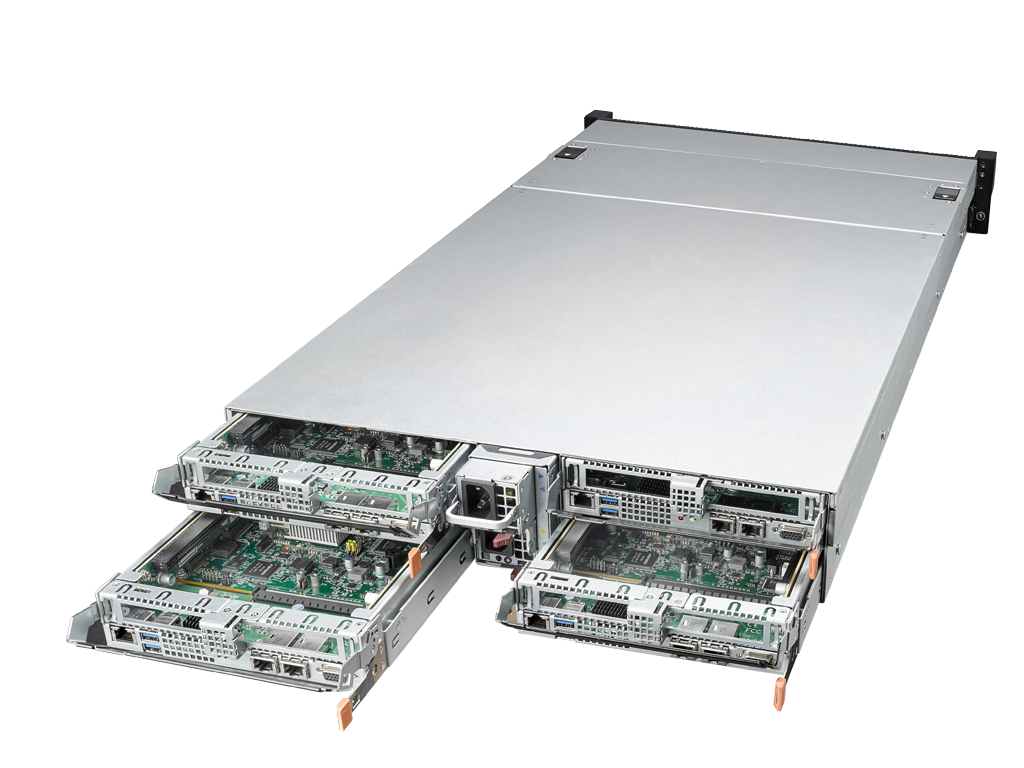 Advantech, a leading provider of intelligent server solutions, is now launching a new multi-node server: the SKY-524. The new SKY-524 is a 2U 4-node rackmount server designed for hyper-converged infrastructure and high performance computing in markets demanding enhanced solutions for applications, such as hyper-converged secondary storage and computing-intensive clouds.
The system delivers the highest performance and efficiency in a 2U 4-node design — creating the flexibility to deploy independent workloads on a shared chassis infrastructure, including cooling and power. This significantly lowers the total cost of ownership (TCO) to less than the cost of four regular 1U or 2U servers.
The hot-swappable computing nodes are designed with dual Intel® Xeon® Scalable processors and DDR4 memory technology. Each node supports up to two 22-core CPUs with an increased UPI (Ultra Path Interconnect) bandwidth of 10.4GT/s for lower latency and accelerated inter-processor communications. In addition, a 6-channel memory design increases memory bandwidth and supports up to 768GB of RAM per node.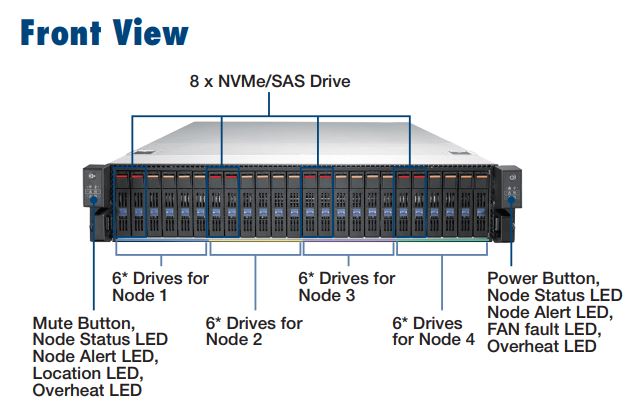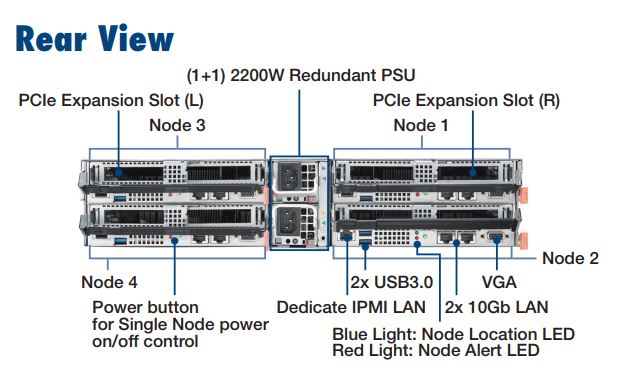 The computing nodes employ an innovative and modular design concept for maximum configuration flexibility in a space-efficient form factor. Two PCIe slots per node, with PCIe x 16 bandwidth, enable a broader choice of I/O, offloading, and acceleration than similar designs.
Each computing node provides six 2.5" data storage capabilities with a further twenty four
2.5" SASIII drive bays available at chassis level for optional cold data storage. A redundant, hot-swappable 1 + 1 power supply with fans promises product stability and serviceability, maximized availability, and increased uptime. Advantech's SKY-524 multi-node server is available now.
For more information please contact your local sales team or check the details on our website. (www.advantech.com)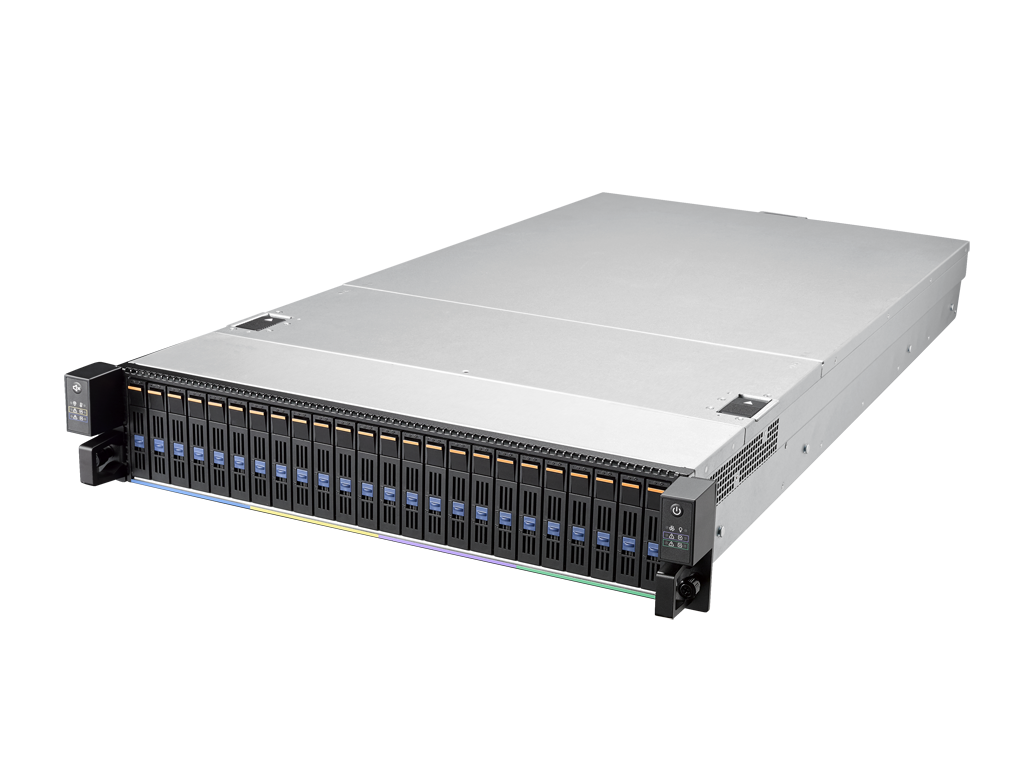 2U 4 Node Hybrid Server, High Density & Flexible Storage, Dual 10GbE and 2 x PCIe Gen3 x16 Slots
Cutting edge technology, the latest Intel Xeon scalable family, up to 24 DIMMs per node.
Flexible IO options. Easily enrich IO options via IO boards reserved PCIe x8 lanes
Flexable storage, NVMe and SAS 12G support
High efficiency up to 96% via Titanium redundant power supply
Supports two additional PCIe x16 by expansion cards