Advantech Releases WISE-4610 Outdoor LoRa IoT Wireless Sensor Node for Fast Implementation of Private/Public LPWAN and Remote Monitoring Applications
3/24/2019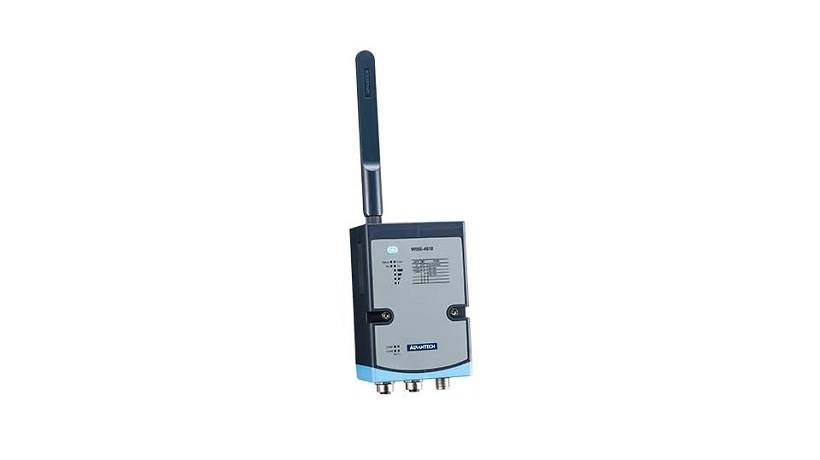 Taipei, Taiwan – March 28, 2019 – Low-power wide-area networks (LPWAN) with long-distance transmission and low power consumption features have become an important wireless communication technology in the development of IoT applications. In response to this market trend, Advantech is proud to announce two new WISE-4610 outdoor LoRa IoT wireless sensor nodes: WISE-4610-S672 with serial and digital input ports, and WISE-4610-S614 with analog and digital inputs. WISE-4610 can be used for applications requiring continuous long-term outdoor monitoring, long-distance transmissions, and small-scale data flows. They can facilitate the implementation of private or public networks in a simple, convenient way and are free of telecommunication fees. In doing so, the WISE-4610 accelerates the realization of remote monitoring IoT applications.
WISE-4610 features a wireless sensor node based on LoRa network technologies targeting outdoor applications. Not only does it provide wireless communication coverage of 5 kilometers, it also has a long battery life due to the low power consumption of the LoRa network. Additionally, the node's built-in solar rechargeable battery and 10-50v wide voltage external power supply not only eliminate power supply issues, but also allow users to continue using the device without requiring frequent battery changes. For outdoor applications, IP65-grade housing and the M12 waterproof connector provide the device with enhanced protection. DIN rail, wall, pole, and stack mounting methods are available for node deployment in various locations and Global Positioning System (GPS) support is offered.
Furthermore, WISE-4610 supports both private and public LoRa/LoRaWAN networks. Users can select their desired network through settings and then use a dedicated gateway or integrate with existing LoRaWAN network infrastructure to upload data from field devices and sensors to traditional SCADA systems or IoT cloud platforms for remote management and monitoring.
In terms of applications, the new nodes are especially suitable for urban infrastructure projects or factory sites—such as water purification plants, water pumping stations, sewage treatment plants, and outdoor pipelines. Other monitoring applications utilizing the LoRa/LoRaWAN network can be easily implemented with the use of WISE-4610. For example, to monitor large-scale factory wastewater discharge, users can place the WISE-4610 wireless sensor node at the discharge port to collect data from water quality sensors, flow meters, and alarms, before uploading to the centralized management system through the gateway. Automatic data collection and centralized management allows large-scale factory operations to replace conventional approaches, such as manual recording and inspections, in performing wastewater discharge monitoring with greater detail and precision.
Advantech's latest WISE-4610 offers the considerable advantages of LoRa networks in terms of long-distance, low power consumption, low interference, and good penetration rates. What's more, the series provides convenient functions such as customized private/public networks, solar rechargeable batteries, IP65 housing, and GPS positioning. The nodes can be seamlessly integrated with Advantech's gateways, WebAccess/SCADA software, and WISE-PaaS cloud platform. All of these features enable outdoor environmental monitoring system developers to incorporate IoT applications into remote monitoring operations with greater ease and convenience. If you would like to learn more about this new series, please contact Advantech's local sales representative or visit Advantech's website at: http://www.advantech.tw/.