Advantech Releases the ITA-5231W Rackmount Wireless Connectivity Controller for On-Board Infotainment and Train-to-Ground Communication
2/24/2020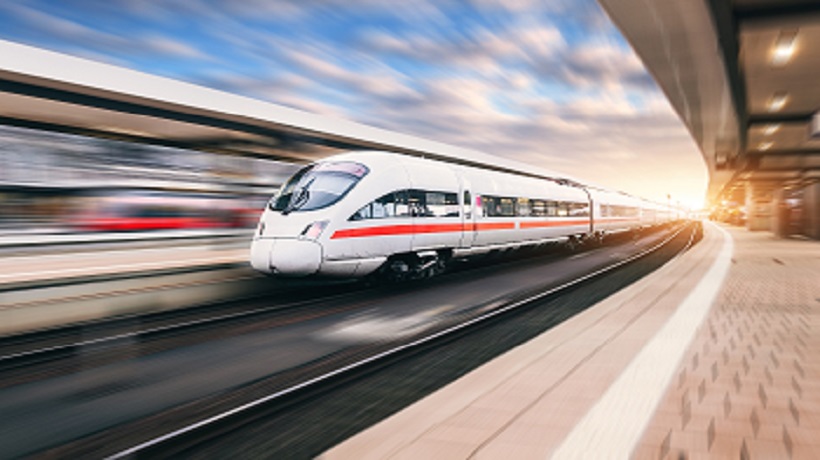 Taipei, Taiwan - February 2020 - Advantech, a leading global provider of embedded systems and IoT solutions, is pleased to announce the release of its latest addition to the ITA series of wireless rackmount controllers for railway applications: ITA-5231W. With multiple wireless connectivity modules for seamless, uninterrupted Wi-Fi, and LTE network connectivity, the ITA-5231 is ideally suited for on-board infotainment systems and reliable train-to-ground data communication.
Superior Communication for Seamless Connectivity
In order to provide an uninterrupted wireless connectivity network to passengers while enabling real-time data connection with train control centers, ITA-5231W supports multiple WWAN/WLAN modules that allow for simultaneous multi-device transmission while balancing each individual module's transmission loading.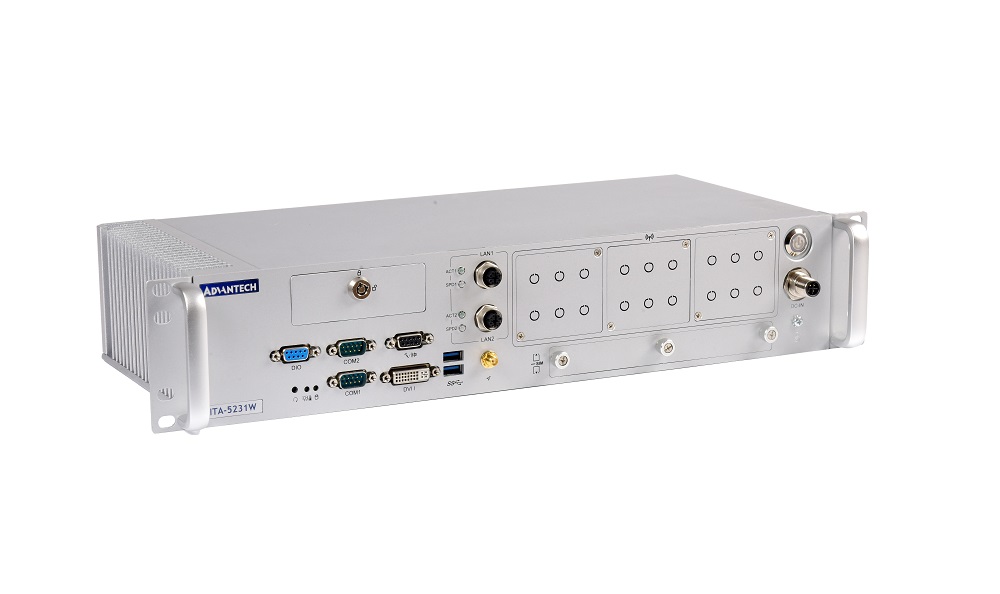 Two mini-PCIe and four M.2 sockets for GPS/3G/LTE/Wi-Fi modules with 18 antenna ports (SMA, QMA, or N-Type) are featured. ITA-5231W supports up to 10 SIM slots (5 dual sim slots) to ensure an effective network service redundancy solution for reliable data communication during long distance train travel. Dual SIM card slots play a critical role in facilitating roaming between different telecom operators. When a carrier signal is unstable or disconnects, ITA-5231W can roam in search of a different carrier to ensure fluent data transmission. When trains enter a station, Wi-Fi transmits relevant data to the control center in order to reduce transmission costs. During operation, cellular transmission is performed via TCMS data to allow for remote monitoring.
Adhering to the strictest possible safety standards, ITA-5231W meets the EN 50155 and IEC 61373 standard for rolling stock applications. It is capable of operating under an extreme temperature range of -40 to 70°C (class TX), and provides four optional power input (24/48/72/110 VDC) for different train needs.
Prioritizing the Passenger
To enhance the passenger experience, ITA-5231W's seamless network connectivity delivers a range of multimedia infotainment content that maximizes passenger experience. Multiple wireless connectivity modules ensure an uninterrupted Wi-Fi and/or LTE connection, giving passengers the luxury of movies, music, and e-books during train travel. ITA-5231W features an easy-swap 2.5'' SSD module for operational data storage and onboard infotainment content storage. Locker design ensures data security by only allowing specified personnel to access data.
ITA-5231W is available now. For more information, please contact your Advantech sales office or visit our website at: www.advantech.com
Founded in 1983, Advantech is a leading provider of trusted, innovative products, services, and solutions. Advantech offers comprehensive system integration, hardware, software, customer-centric design services, embedded systems, automation products, and global logistics support. We cooperate closely with our partners to provide complete solutions for a wide range of applications in diverse industries. Our mission is to enable an intelligent planet by developing automated and embedded computing products and solutions that facilitate smarter working and living. With Advantech products, the number of potential applications and innovations made possible becomes unlimited. (Corporate website: www.advantech.com)