Advantech Releases PCM-24BXWF/ 24BX4G Wireless Communication iDoor Box for Enhanced Industrial Connectivity
5/15/2020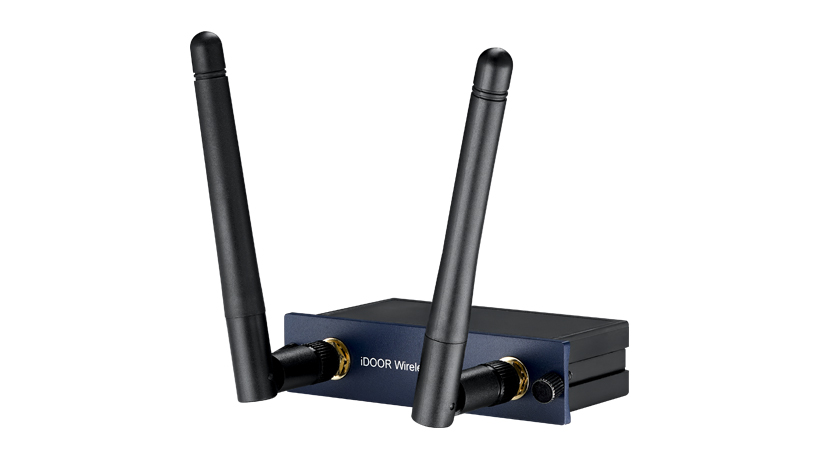 Taipei, Taiwan,May, 2020 – Advantech, a leading provider of intelligent systems, is pleased to announce its PCM-24BXWF and PCM-24BX4G built-in CE RED certified wireless communication modules aimed at increasing connectivity for global industrial computing applications. Easily installed, maintained, and updated, the PCM-24BXWF and PCM-24BX4G modules are built to provide Wi-Fi and LTE connectivity for devices equipped with Advantech's iDoor technology. Moreover, to ensure widespread usability and standards compliance, PCM-24BXWF/24BX4G are CE, FCC certified, making them ideal for the market.
Modular Design Enables Hassle-Free Installation
With the inclusion of iDoor technology, PCM-24BXWF/24BX4G modules can be installed on-site, enabling target devices to be quickly integrated into wireless networks with minimal disruption. Utilizing standard M.2 2230 Wi-Fi and M.2 3042 LTE connectors housed in an iDoor box, these wireless connectivity modules are ideal for industrial computers. To ensure easy installation, these modules feature an innovative plug-and-play design that reduces system downtime by minimizing machine disassembly.
Compliance with Relevant Industry and Safety Standards
The PCM-24BXWF/24BX4G modules satisfy international safety standards for human exposure to electric, magnetic, and electromagnetic signals, and with CE-RED certified wireless communication module making them an excellent choice for European customers. With Wi-Fi 2.4 GHz/5GHz dipole or LTE 700 ~ 960 MHz, 1710 ~ 2700 MHz antennas, Advantech's innovative wireless modules provide a robust option for industrial manufacturing, and industrial equipment manufacturing (IEM), and outdoor applications.
Supports Windows and Linux OS for Flexible Integration
Advantech's versatile, multi-band wireless solutions support Windows and Linux operating systems for flexible installation. These convenient modular Wi-Fi/LTE wireless communication modules provide safe and convenient solutions for diverse industrial computing applications.
Modular iDoor Box design enables quick installation, maintenance, and updates

Built-in CE RED-certified wireless module complies with EU safety standards

Multi-band Wi-Fi and LTE capabilities support Windows and Linux
Advantech's PCM-24BXWF and PCM-24BX4G Wi-Fi and LTE wireless modules will be available from April 30, 2020. For more information regarding PCM-24BXWF/24BX4G or other Advantech products and services, please contact your local sales support team or visit our website at www.advantech.com.