Advantech Launches Edge AI Boxes Embedded with NVIDIA Jetson TX2 NX, Will Present Smart City and Healthcare Success Stories at GTC 2021
4/12/2021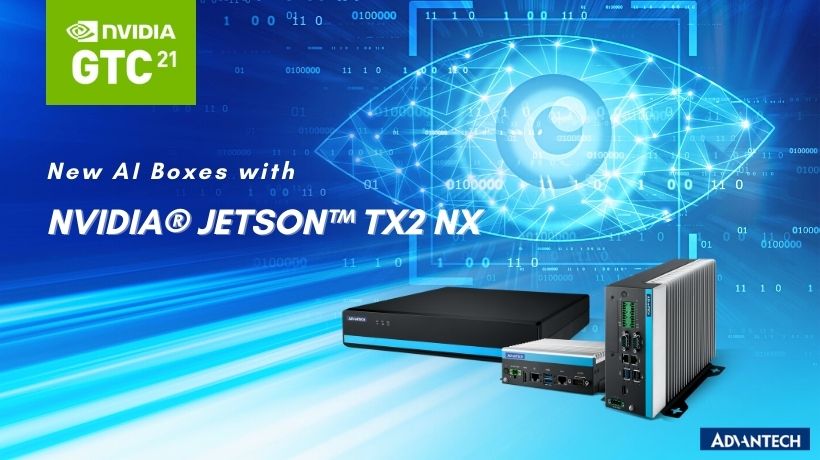 Advantech today announced its compact, energy-efficient edge AI systems with NVIDIA® Jetson™ TX2 NX, including MIC-711-TX, MIC-713-TX, MIC-715-TX and MIC-717-TX, expanding its range of edge AI systems built on the Jetson platform for smart city, healthcare, intelligent manufacturing, AGV/AMR and AIoT applications.
Leveraging three years of edge AI deployment experience, Advantech will unveil at NVIDIA GTC 2021 success stories on how its edge AI ecosystem partners like BrainCreators, Oracle and Radus help accelerate edge AI deployment in smart city and healthcare applications.
Bringing AI to the Edge with NVIDIA Jetson TX2 NX for various use scenarios
NVIDIA Jetson is the leading AI-at-the-edge computing platform with over half a million developers. To meet customer needs and edge computing challenges in an array of vertical applications, Advantech provides a range of MIC-AI series products with NVIDIA Jetson in three form factors: AI IPC, AI NVR, and ruggedized edge AI computing systems. Welcoming the newly released NVIDIA Jetson TX2 NX, Advantech delivers MIC-711-TX, MIC-713-TX, MIC-715-TX and MIC-717-TX.
The MIC-713-TX is an AI IPC designed to withstand shock and vibrations in industrial environments with temperatures ranging from -10°C to 60°C, making it ideal for compute-intensive embedded AI applications at the edge. MIC-711-TX is the AI IPC lite version with more compact size and essential I/O support. Thanks to 8-channel PoE, the MIC-717-TX is an AI NVR system enabling 8-channel IP camera video analytics for smart city applications. The MIC-715-TX is the newest ruggedized water- and dust-resistant IP67-rated edge AI computing system especially designed for outdoor applications such as AGV/AMR, fleet management and operating under harsh environments like mining.
At GTC 21, Advantech will share successful cases with its ecosystem partners in smart city and healthcare applications
As an NVIDIA Elite Partner, Advantech provides industrial systems powered by the NVIDIA Jetson platform. Over the last three years, Advantech has successfully helped customers realize AI deployments with its ecosystem partners. At GTC 2021, Advantech will share three stories with its software partners in smart city and healthcare applications around the world.
In the session "Employing Digital Inspector for the Edge", Advantech and BrainCreators will deliver an AI deployment case with anonymization opportunity at an airport in Europe, sharing how innovations accelerate in the public space when privacy concerns are taken out of the picture.
In the session "Outdoor Edge AI Vision", joined by Oracle and Radus, Advantech will deliver a successful case study of how AI predicts, protects, and inspects outdoor safety in extreme environments.
In a healthcare-specific session, "AI-Powered Design and Manufacturing Services for Next-Generation Medical Equipment", Advantech's experts from MEB team will show design expertise to provide Medical-Grade DMS (ODM) services along with emerging trends in precision medicine, clinical equipment, and surgical robots.
With a record 1,500+ sessions this year, GTC, running April 12-16, offers a wealth of content, including getting started with AI to advanced sessions for developers deploying real-world robotics applications. To optimize your experience, register for free here to view sessions of interest.
Tune in to watch NVIDIA founder and CEO Jensen Huang's GTC21 keynote address streaming live on April 12 starting at 8:30 a.m. PT.
GTC 21 Advantech session information:
Learn about Advantech and BrainCreators's latest edge AI security solution at the international airport and how we makes intelligent automation of visual inspection tasks accessible as SaaS solution on the edge.
Our speakers:
Maurice van der Aa, Senior PSM and Solution Architect, Intelligent System Group, Advantech Europe

Glenn Brouwer, Co-Founder and Chief Revenue Officer, BrainCreators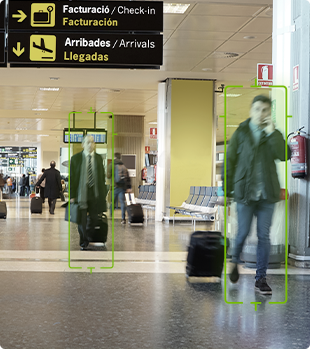 Learn more about Advantech, Radus, and Oracle's evolutionary outdoor AI video solutions that address to these mission-critical challenges with outdoor environment.
Our speakers:
Nick Lin, Product Engineer, Advantech

Jeff Melrose, CEGBU Consulting Sales Director, Oracle
Sudi Sankavaram, Chief Information Officer Radus Technology Solutions, Partner at Radus Software, Radus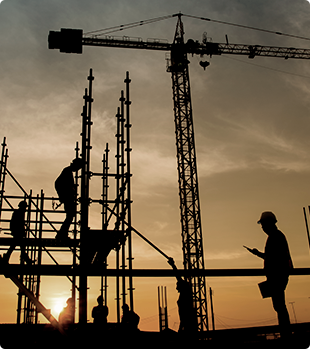 Learn more about Advantech's medical-grade DMS (ODM) services with the latest AI technology that meets emerging trends in precision medicine, clinical equipment, and surgical robots.
Our speakers:
Ryan Chiu, Director of Applied Computing Group, Advantech

Keith Warden, District Sales Manager, Advantech North America, Advantech
Reinier Middel, Sales Director, Embedded IoT Medical Sector, Advantech Europe, Advantech