Advantech Launches All-White Version of UTC Series All-in-One Touch Computers
5/22/2019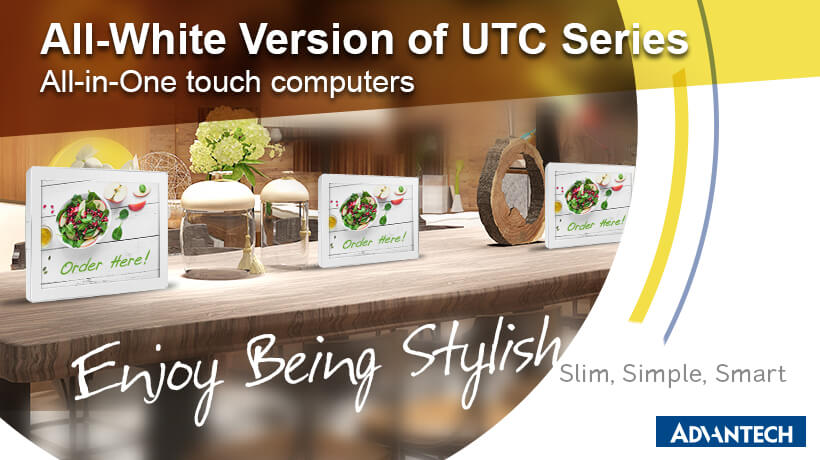 Advantech Launches All-White Version of UTC Series All-in-One Touch Computers
Taipei, Taiwan, May, 2019 – Advantech, a leading provider of service automation solutions, is pleased to announce that it is now offering an all-white version of its UTC-500 and UTC-300 series all-in-one touch computers to provide simple yet stylish devices for diverse retail and hospitality applications.
UTC-500/300 Series All-White Versions Provide Stylish Solutions
Advantech's UTC series offers the flexibility to customize the device color in accordance with specific project requirements. Besides the black and silver default colors, the frame and back cover can be produced in any color upon request. This allows the system's appearance to be adjusted to a company's specific color scheme in order to unify and enhance its brand image. Thus far, white has proven to be the most popular custom color for all UTC models. Therefore, Advantech decided to officially offer an all-white version that features a white frame and back cover, as well as a white front pane border. This all-white version is provided for the UTC-500 series (520/532) and UTC-300 series (UTC-307/310/ 315/318/320).
The all-white UTC series models are available for order now. For more information, contact your local sales team or visit the Advantech website at
www.advantech.com
.