Advantech Expands Membership with the SDVoE Alliance
1/26/2022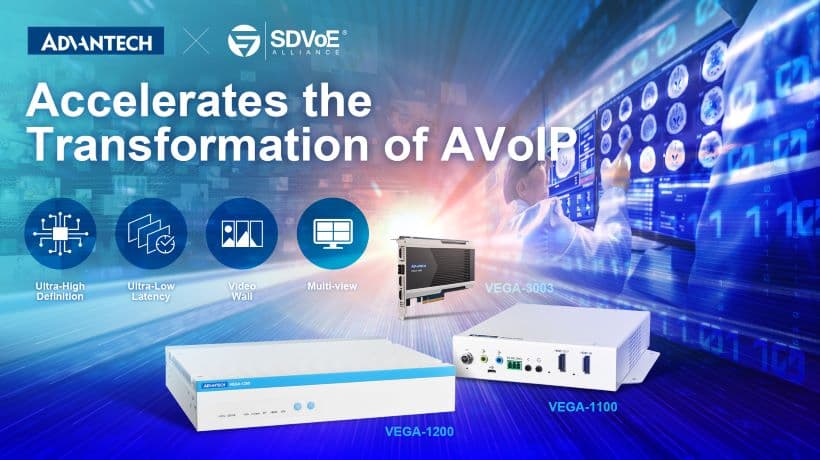 Taipei, Taiwan, January 18, 2022 – Advantech, a leading provider of industrial computing solutions, today announced that it will be joining the SDVoE (Software-Defined Video over Ethernet) Alliance as a contributing member. The SDVoE Alliance is an industry consortium dedicating to standardizing the adoption of Ethernet for transporting AV signals to facilitate the development of high-quality, low-latency video solutions aimed at the medical, broadcasting, and ProAV industries.
In recent years, industry demands for remote data collection and real-time content management have dramatically increased AV-over-IP applications. This is because AV-over-IP technology supports the transmission of high-quality audio/video over long distances without latency, making it ideal for content streaming applications.
Ted Feng, Director of the Video Solutions Division at Advantech, commented "Since joining the SDVoE Alliance, Advantech developed a series of SDVoE-compliant products. We found that the advantages of easy installation, high compatibility, and premium product quality provided by SDVoE technology appeal to the majority of customers." He further stated that, "In keeping with our commitment to cultivate a number of vertical industries, Advantech plans to integrate SDVoE technology into its various products, combine software and hardware with applications, and promote Advantech's SDVoE-compliant video transmission and processing solutions to customers in various industries."
"We are thrilled to have Advantech renew and expand their membership in the SDVoE Alliance," said Justin Kennington, president of the SDVoE Alliance. "Within the last year, Advantech has introduced new video transmission and processing solutions that have benefited SDVoE's global members and customers. We look forward to Advantech's new product introductions and expansion into new market verticals."
In recognition of the SDVoE Alliance's standardization of low-latency, 4K, AV-over-IP distribution, Advantech has added a range of SDVoE-compliant products to their portfolio of 4K video processing products aimed at medical, industrial, and professional audiovisual applications. Advantech's SDVoE-compliant products include a 4K SDVoE hybrid encoder/recorder, an HDMI-over-IP multicast transceiver system, and an SDVoE 4K live-video capture card compatible with other SDVoE-ecosystem offerings.
VEGA SDVoE Solutions
VEGA-1200 - 4K SDVoE HybridEncoder/Recorder

Aimed at medical image and video recording applications, VEGA-1200 is a hybrid encoder/recorder that supports SDVoE functionality and is compatible with analog, digital, and IP input sources. The encoder function converts analog signals into digital streams that can be transmitted over LAN, WAN, and other IP networks with extremely low latency. This allows healthcare providers to record surgical procedures and treatments in real time and live stream/broadcast them to medical schools and teaching hospitals using existing infrastructure.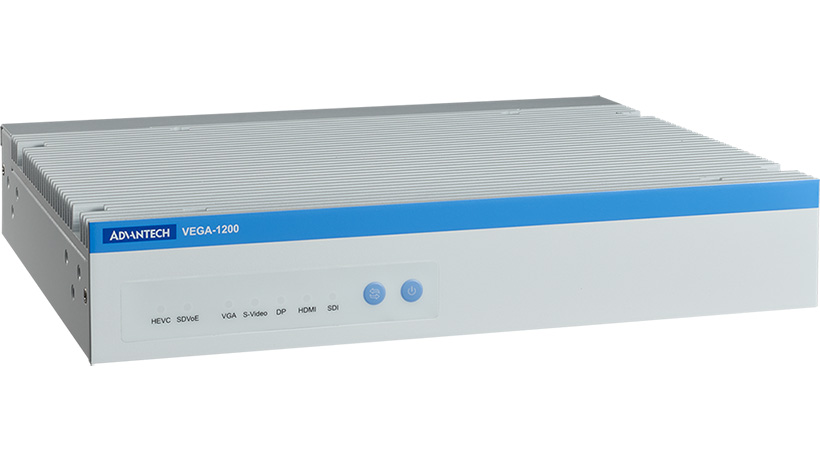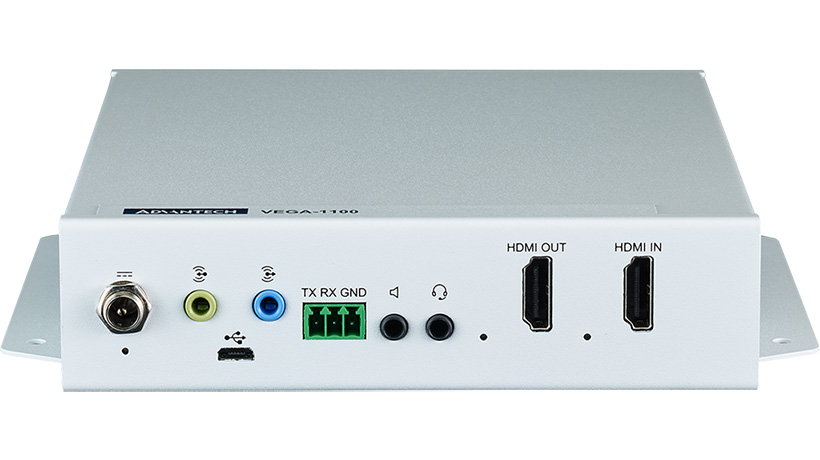 VEGA-1100 - Bi-DirectionalHDMI-over-IP Multicast Transceiver System

Advantech's VEGA-1100 multicast transceiver system utilizes SDVoE-based AV networking to support transmissions of ultra-HD 4K2K @60 (4:4:4) video content to multiple client devices. This eliminates the need to integrate multiple technologies, reducing investment costs and streamlining deployment for easy upscaling.

VEGA-3003 - SDVoE 4K Live-Video Capture Card

VEGA-3003 is a PCI Express card that supports low-latency transmissions of uncompressed or lightly compressed video-over-IP networks according to industry-agreed standards. Complaint with the roadmap set out by the SDVoE Alliance, the VEGA-3003 card firmware can be upgraded to support additional video pre-processing functions, including real-time color space conversion, deinterlacing, and optional HDCP for ODM projects.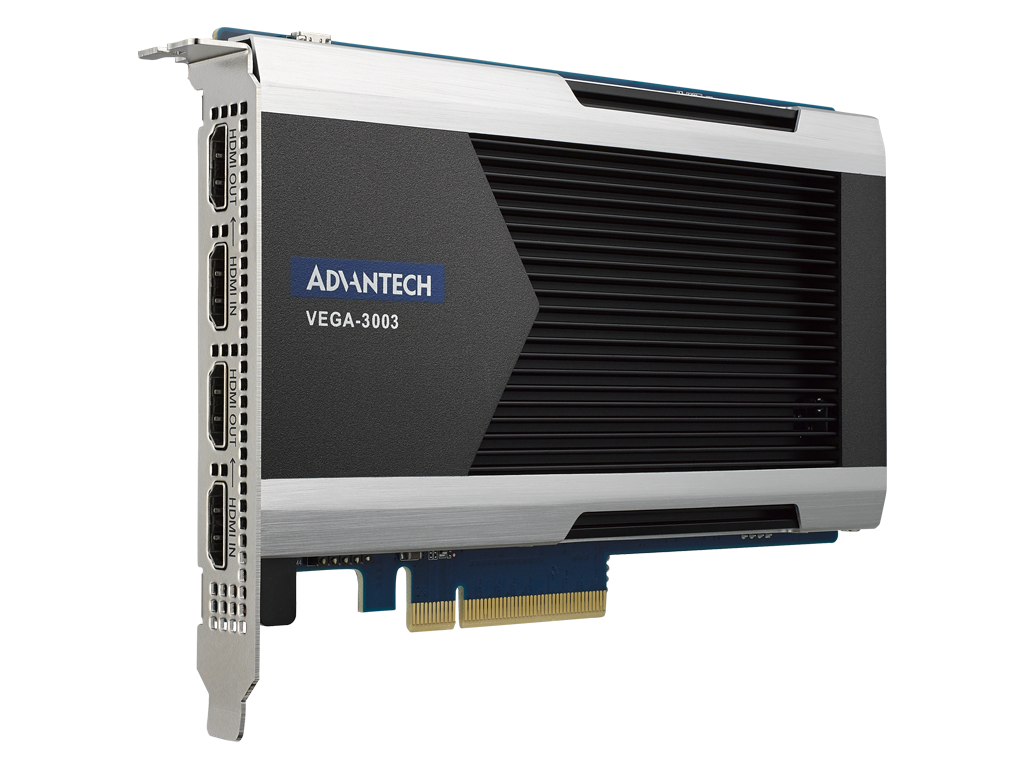 Advantech's VEGA SDVoE solutions are available to order now. For more information about this or other Advantech products and services, contact your local sales support team or visit our website at
Advantech Medical Video Solutions
.
About the SDVoE Alliance
The SDVoE Alliance is a dedicated group of ProAV manufacturers, system designers, integrators, and technology managers working together to accelerate the replacement of point-to-point connectivity and the matrix switch with Ethernet-based AV distribution. Through interoperability and standardization, the SDVoE platform enables enhanced AV experiences.