Advantech Announces Enhanced Collaboration with Socionext for 8K Real Time HEVC Encoding and Decoding at NAB 2018
4/6/2018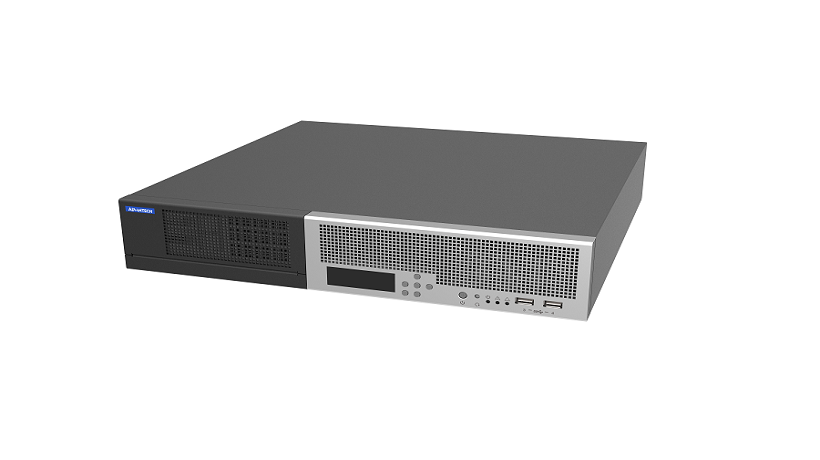 Las Vegas, NAB Show, April 6th, 2018
– –
Advantech (TWSE: 2395.TW), the pioneering 4K UltraHD acceleration platform provider, today announced an enhanced collaboration with Socionext, the market leading video processing device provider established from Panasonic and Fujitsu semiconductor businesses, to democratize access to real time 8K HEVC video encoding and decoding acceleration technology for a broad range of applications including live event streaming, OTT broadcasting, IP TV, 360 VR, and medical video.
The immersive benefits of ultra-high resolution video have been demonstrated in the advanced research sections of shows like NAB for several years. The ability to paint a highly detailed landscape to zoom into on a screen or look around using VR goggles offers consumers a new way to interact with media providers. Up to now, the focus for 8K developments has been on the Tokyo Olympic Games in 2020, but this is generally supported by large, expensive infrastructure equipment for main broadcasters that is hard to justify reusing in more cost-sensitive situations. This initiative by Advantech and Socionext will now allow a wider range of OEMs and integrators to access the immersive benefits of an end to end 8K solution at a lower cost via new commercial off the shelf encoding platforms, PCI Express boards that can plug into industry standard servers and appliances, and a new accelerated 8K media decoder and player.
The expanded 8K encoder product line builds initially from the award-winning
VEGA-3304
, the world's first single board 8Kp60 HEVC acquisition encoder with 16 x SDI-3G inputs, which gets a firmware uplift to include the latest 8K HEVC encoding improvements. This can be supplied mounted inside the
VEGA-7010
, a short depth, low power video server designed for field and truck installations with front panel controls and confidence monitor. At NAB, Advantech are also introducing a new all-in-one compact platform,
the VEGA-6304, for users who need the ultimate in small, portable 8K HEVC encoding, recording, and streaming appliances.
"The new 8K video appliance platforms support 10 bit 4:2:2 encoding at 60 frames per second for sports, and include the latest enhancement of HEVC encoding by supporting the "slice" mode, mandatory for broadcasting in Japan," said David Lin, VP Video Solutions Division at Advantech. "Several early proof-of-concept trials with 360 Virtual Reality (VR) capture and encoding have been done with allied partners to leverage the low-latency and high-frame rate encoding characteristics of Advantech 8K platforms."
Small, portable 8K HEVC encoding, recording, and streaming appliances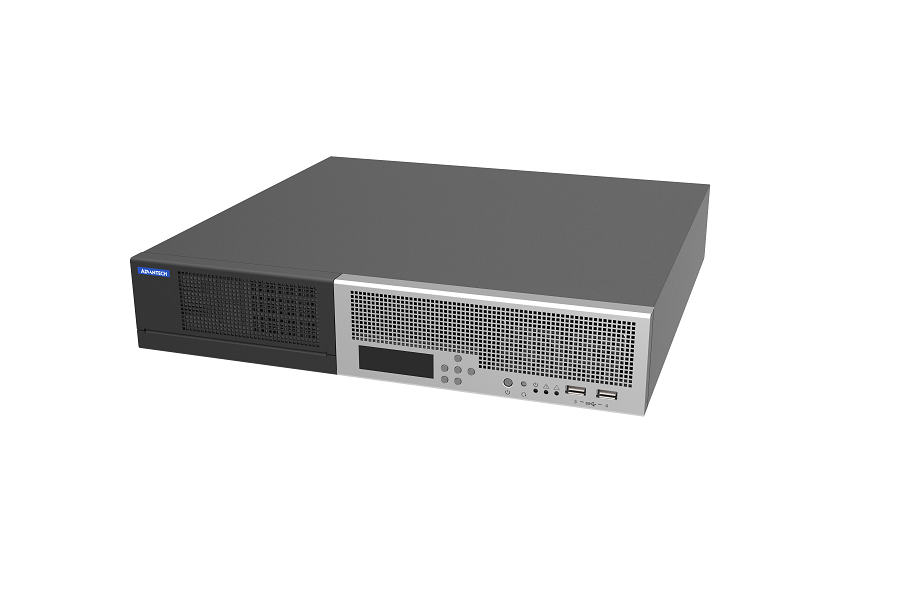 The VEGA-6304 will eventually support quad SDI-12G and quad HDMI inputs in addition to 16 SDI-3G, and will support multi-channel immersive audio capture. It also supports front-accessible SSDs for content recording, backup, and archival, making the device ideal for field deployments in concerts or sports events.
8Kp60 Real-time HEVC Encoder Card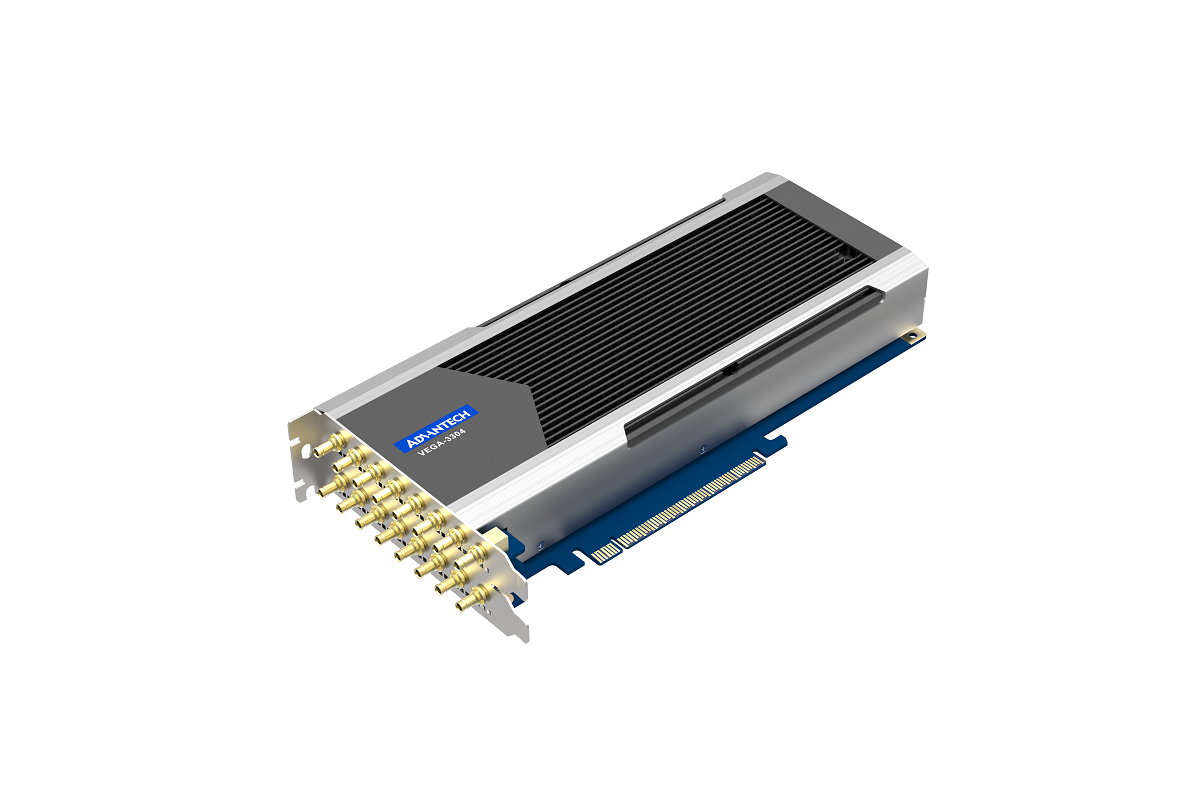 At the other end of the link is Socionext's new "s8" media player which is capable of real-time decoding and playout of 8Kp60 HEVC encoded material at up to 200Mbit/s. Based on a new decoder chipset, the "s8" can play back both streamed and locally stored content to either a single 8K monitor or four 4K monitors via multiple HDMI interfaces.
"Today's announcement expands our successful relationship with Advantech," said Tom Miyake, Corporate Executive VP of Socionext. "We believe providing wider access to our proven 8K processing technology will substantially accelerate the next generation of immersive experiences, and both companies' platforms enable this to happen in a way that reduces risk and time to market."
1U High Density Video Server for Multi-channel 4K/8K HEVC Encoding and Decoding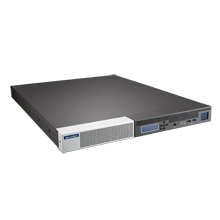 Advantech will be showcasing the new end to end 8K experience in
NAB booth SU12010
, April 9-12, 2018 in Las Vegas. For more information and to book an appointment, please contact video.solutions@advantech.com or visit www.video-acceleration.com.
Video Solutions Founded in 1983, Advantech is a leader in providing trusted, innovative products, services, and solutions. Advantech VEGA Video Platforms and PCIe Adapters are designed to boost video infrastructure performance from acquisition to distribution at the lowest power budget while fully complying with the media industry needs. By providing access to the latest 4K/8K UHD video processing and IP media technologies on commercial-off-the-shelf IT platforms we accelerate the deployment of next-generation, open and more efficient video solutions across a wide range of applications from broadcast encoding and high-density OTT transcoding to cloud, mobile and 360° video. Advantech's standard portfolio can be tailored to meet a range of system requirements, significantly reducing time-to-market effort for our customers. Contact video.solutions@advantech.com or visit www.video-acceleration.com.
Socionext is a new, innovative enterprise that designs, develops and delivers System-on-Chip products to customers worldwide. The company is focused on imaging, networking, computing and other dynamic technologies that drive today's leading-edge applications. Socionext combines world-class expertise, experience, and an extensive IP portfolio to provide exceptional solutions and ensure a better quality of experience for customers. Founded in 2015, Socionext Inc. is headquartered in Yokohama, and has offices in Japan, Asia, United States and Europe to lead its product development and sales activities. For more information, visit socionext.com. All company or product names mentioned herein are trademarks or registered trademarks of their respective owners. Information provided in this press release is accurate at time of publication and is subject to change without advance notice.