Advantech a SPS Italia 2022
5/2/2022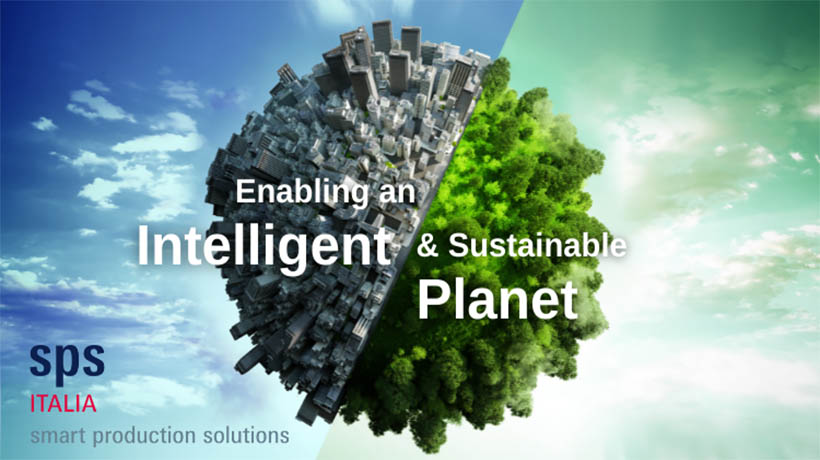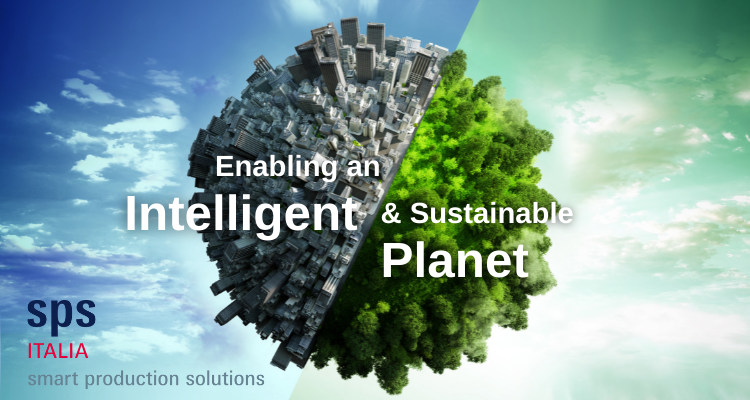 Edge computing, connettività, intelligenza artificiale e food & beverage sono i quattro pilastri della proposta di Advantech a SPS.
2 maggio 2022 — Agli operatori che visiteranno lo Stand E 008 nel Pad. 6, Advantech, fra i leader mondiali nelle tecnologie IoT per l'industria, proporrà un'ampia gamma di soluzioni per applicazioni in ambito iFactory e per costruttori di macchine. I riflettori saranno puntati in particolare sul portafoglio di Solution-Ready Packages (SRP), pacchetti "pronti all'uso" per il controllo di automazione, studiati per accelerare l'implementazione della smart manufacturing e cogliere i vantaggi dell'Industria 4.0.
L'offerta di Advantech ruota attorno a quattro aree principali (Edge computing, connettività, intelligenza artificiale e food and beverage) con l'obiettivo di aiutare i clienti a ottimizzare i processi e potenziarne la competitività, fornendo soluzioni che integrino il Cloud nei plant di produzione, che si occupino di gestione energetica della fabbrica e di controllo di macchina, e che garantiscano funzionalità e efficienza per le esigenze di computing e connettività e per la gestione intelligente di macchine CNC.
Leit motiv dell'evento sarà la gestione dei dispositivi installati in campo. Oltre all'innovazione tecnologica, Advantech presenterà una serie di tool in grado di gestire il parco di dispositivi installato e di ottimizzare il mass deployment.
Nel settore alimentare, le soluzioni Industry 4.0 "rugged" di Advantech offrono alle aziende produttive strumenti estremamente versatili ed efficienti per gestire le richieste crescenti di variabilità dei prodotti, mantenendo al tempo stesso adeguati livelli di sicurezza per gli alimenti e le forniture. Questo aspetto è fondamentale in una fase in cui i legislatori e i consumatori continuano a ricercare una maggiore qualità e sicurezza.
Nell'ambito della connettività, dove emerge prepotentemente il 5G, le aziende cercano tecnologie wireless adeguate alle proprie esigenze, per implementare servizi di rete in tempo reale ad alta velocità per molti dispositivi. Advantech propone un portafoglio completo di soluzioni LTE, Wi-Fi o LoRaWAN e NB-IoT ideale anche per le realtà più piccole con esigenze di trasmissione di dati in tempi ridotti o un parco esteso di dispositivi connessi.
Per aiutare i clienti a implementare velocemente l'intelligenza artificiale e sfruttarne l'enorme potenziale, Advantech fornisce soluzioni hardware per implementare l'IA nei propri processi. Gli innumerevoli partner di Advantech definiscono soluzioni innovative portando il deep learning in svariati settori, dai droni agli AGV, dal retail all'ispezione robotica (AOI), dall'imaging medicale al controllo del traffico, e altri ancora. Infatti presso lo stand saranno presenti sia i distributori a valore aggiunto sia i partner tecnologici dedicati a singole soluzioni.
Dario Nacawa, Sales Manager Italy & Iberia di Advantech Europe, commenta così la presenza in fiera: "SPS rappresenta da sempre per noi un'opportunità importante per relazionarci con clienti consolidati e nuovi nel settore manifatturiero e per condividere con loro tutte le modalità con cui possiamo supportarli nell'ottimizzazione delle loro attività operative. La nostra strategia di co-creation, che ci vede collaborare con partner software per realizzare SRP specifici per ogni ambito applicativo, resta centrale nel nostro approccio all'industria manifatturiera, per aiutare clienti a mantenere piena visibilità e totale controllo sui loro processi."
Con lo slogan "Enabling an Intelligent and Sustainable Planet" SPS Italia vedrà anche il lancio della campagna ESG di Advantech, che volge a enfatizzare temi ambientali, sociali e di corporate governance, e mette alla luce l'impegno di Advantech a lavorare per un pianeta intelligente e sostenibile, grazie alle sue potenti soluzioni IIoT, all'intelligenza artificiale e a una gestione dell'energia che promuovono l'efficienza e proteggono il nostro pianeta.
Advantech vi attende allo stand E 008 – pad. 6 dal 24 al 26 maggio 2022 a Parma.