Advantech's AQD Memory Modules: Anti-Sulfuration Upgrade Ensures Reliability and Durability
6/3/2019

The anti-sulfuration upgrade ensures the system operates reliably under extreme temperature and humidity levels. It allows devices to endure sulfureted pollution — from automobile, military, medical, and transportation applications — while guaranteeing the system's capacity, speed, and performance.
Invisible Killer of Memory Modules – Resistor Sulfuration
Unlike the comparatively stable application environment of standard memory modules, the environment in which industrial computers operate is often very hot and highly polluted. Electronics components exposed to high temperatures, intense humidity levels, and strong pollution are prone to sulfuration which can weaken and damage core products.
Sulfur reacts with air or water to produce Hydrogen Sulfide (H2S). When Hydrogen Sulfide is absorbed by memory modules, a chemical reaction begins that creates a sulfide. This corrosion process lowers conductivity and can potentially lead to module failure. Sulfuration is most commonly encountered in areas with heavy pollution and/or volcanic activity. This is common in the petrochemical, mining, and energy sectors.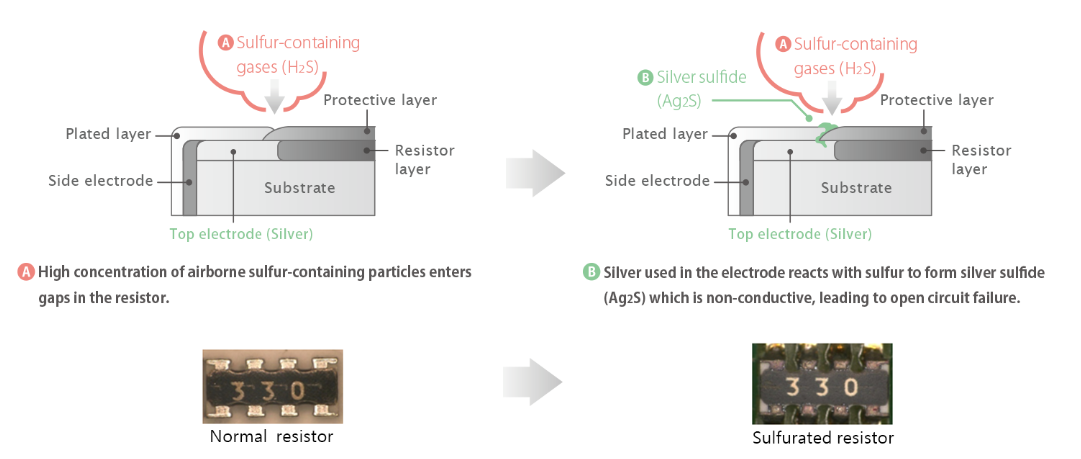 Anti-Sulfuration Memory Modules Extended Longevity and Reduce Costs
Advantech implemented anti-sulfuration technology to its AQD memory modules series using special alloy materials as passive components. These components underwent ASTM B809-95 anti-sulfuration testing in order to allow them to operate steadily under harsh sulfur-containing environments.

The robust anti-sulfuration design greatly extends memory module longevity, advances overall durability, decreases the total cost of ownership, and enhances long-term sustainability without incurring additional maintenance or replacement costs.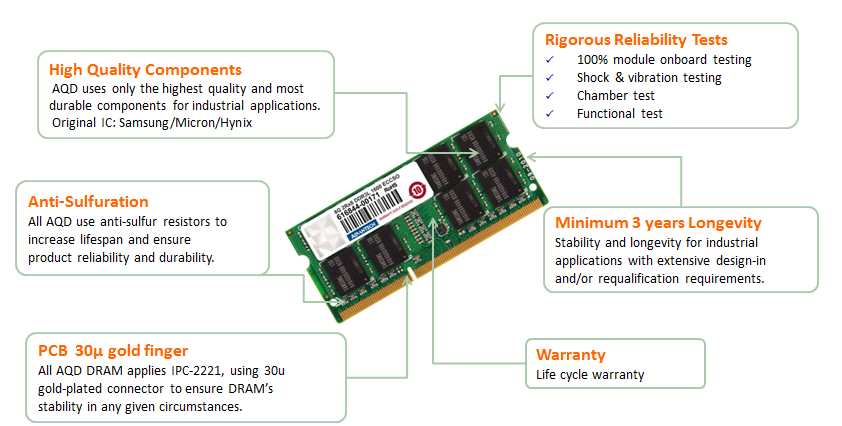 Recommended Anti-Sulfuration Memory Modules