Intel, Advantech, Stormshield and Ekinops are connecting the substations of tomorrow
6/27/2019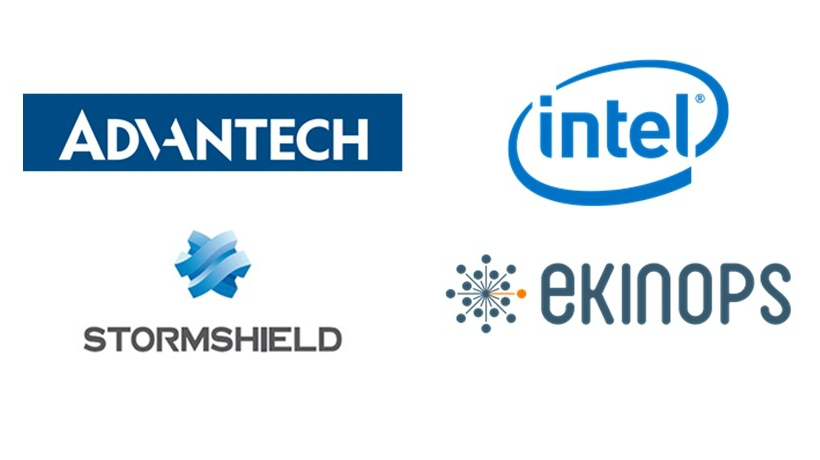 The development of distributed energy resources, requirements to improve energy efficiency, and commercial deregulation, force the opening of substation IT networks to multiple users. The increasing the number of power generators as well as power consumers spurs the development of a vast network of automated substations.These substations have limited space for electronic equipment that must operate in a harsh electromagnetic environment. Their critical function in energy supply and the danger to life and limb from physical or hacker break-ins make security at these often-remote establishments of paramount importance.

Current substation IT infrastructure is designed around function specific compute and communication modules that are subsequently difficult to change, as substation computers don't have the computing power to consolidate applications and automate substations.

Business Drivers and Desired Outcomes
The international electrical networks of today incorporate a massive number of distributed energy resources, from diesel generators to photovoltaic, wind, and hydro renewable energy plants. An increasing emphasis on energy efficiency has encouraged the use of variable speed drives, while commercial advances like the creation of prosumer contracts now require substation operators to open their IT network and applications to multiple users.

A substation's infrastructure must now be accessible to many stakeholders, including regulators, Transmission System Operators, Distribution System Operators, suppliers, wholesalers, retailers, and maintenance providers. This access must be administered in a safe and secure way.

Many of these new specialized substations are located in remote areas with limited space and security, and they must operate in harsh electromagnetic environments. However, typical substation infrastructure operates with fixed features,creating a need for a flexible architecture for accessibility and automation. Wide are a networking and security have traditionally been based on proprietary appliances with individual functions.

Intel's Partnership Solutions are uniquely equipped to provide the best solution for appliance consolidation and substation automation.

Intel Enables Digital Transformation & Innovation
Intel, through its Partnership Solutions and Network Builders programs, creates a unique framework for development of market-focused appliances. Intel, Advantech, Ekinops* and Stormshield* deliver — for the first time — reliable communications and computing functions on a single substation-hardened platform. This complete solution runs on the Advantech ECU-4784, with its Intel® Xeon® quad-core E3CPU, delivering reliable communications and automation functions in a single substation hardened (IEC-61850-3-certified) platform. Operators of high and mid-voltage substation scan leverage the power of leading-edge general CPUs in a platform built to thrive in harsh remote environments.

Ekinops, an Intel Network Builders eco system member, provides its Open Virtualization Platform (OVP) to enable the virtual operation of communication and automation functions as wellas simple over-the-air updates to the wide are a network architecture. It also provides vRouter VNF, streamlining the definition and management of communication flows.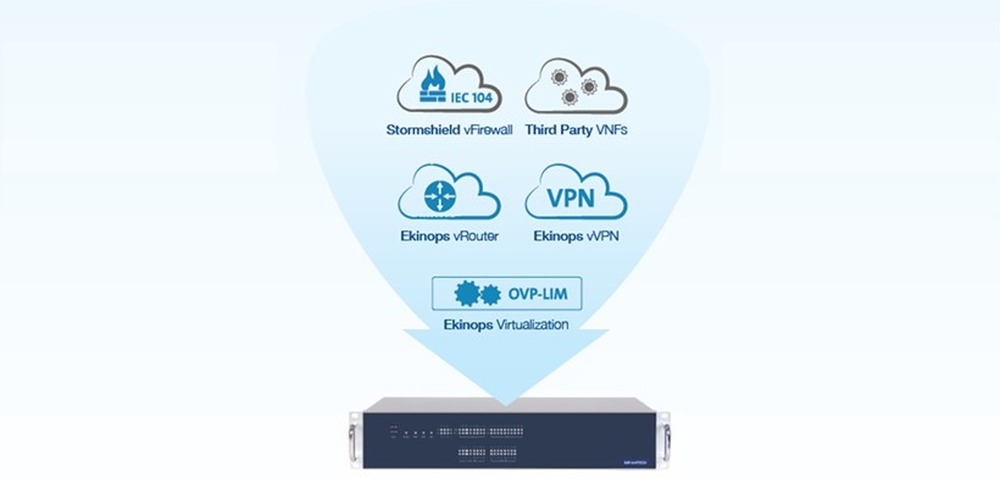 On the security side, Stormshield Network Centralized Manager with Manager Center (SMC) serves as a reliable network security infrastructure that implements procedures for supervising, maintaining, and monitoring appliances, providing safe remote daily management of all security operations while saving significant time. Stormshield Network Security, Stormshield's next-generation Firewall, offers real-time full control and protection over most of the industrial protocols (including IEC 60780-5-104). Its modular security policy also allows for seamless integration.
Through all these components, the solution delivery channels Advantech and Ekinops provide an integrated Intel-based solution that profits from virtual network functions, consolidating communications and automation capabilities into a single substation-hardened platform. For utilities, this means improved reliability, security,and safety. And for end users, it means reduced cost of operation and hardware-embedded security certificates.
E-mail: tony.milne@advantech.fr
Mobile: +33 633 963 185