Stability and Security-Enhanced Medical Care Systems Powered by Advantech Industrial Motherboards
11/3/2020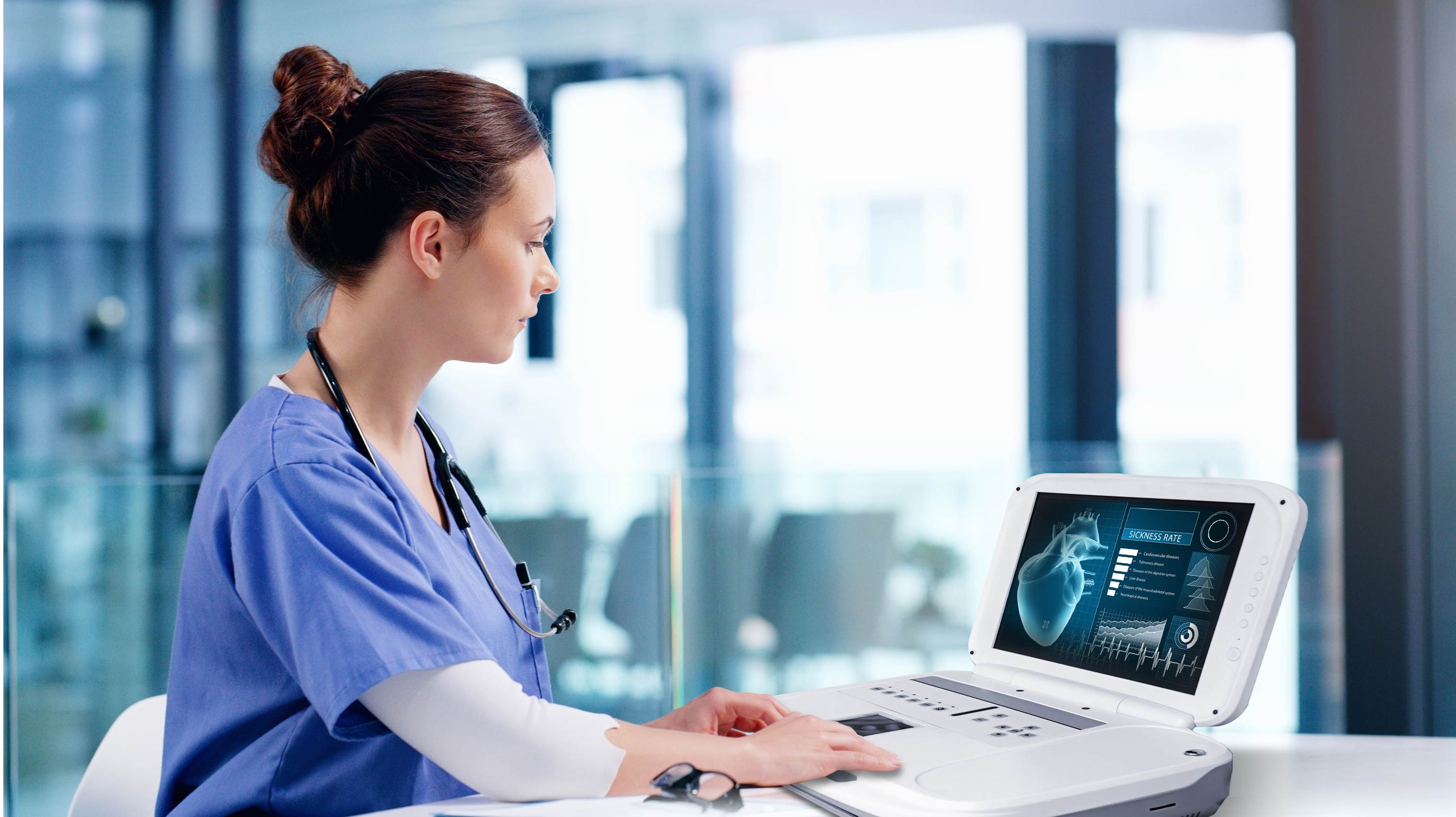 The level of precision, reliability, and safety required of medical devices is significantly higher than that found in most industrial applications. The accuracy of graphic demonstrations and data interpretations affects medical decisions, patient outcomes, and safety. By extension, small errors lead to big consequences. As medical services are a matter of life and death, devices assisting medical personnel must perform flawlessly. Nurses and doctors require reliable medical devices to do their job effectively. Indeed, a momentary malfunction can jeopardize entire service flows. Likewise, patient confidentiality is of the upmost importance — medical data leakage could result in severe legal and financial penalties. This is why the designers of medical care systems a primarily concerned with security loopholes — either at the OS or firmware level.
The correct operation of devices in medical applications necessitates high-performance computing platforms capable of handling burdensome graphic information and data processing. Likewise, portable devices should feature handy convenient designs. This combination of requirements limits the space needed to accommodate motherboards. In sum, a slim motherboard with high performance CPU and GPU is the best candidate in such applications. Medical applications usually require low noise solutions that avoid disturbing patients and thus necessitate fan-less designs. Creating powerful fan-less solutions is challenging as high performance inevitably yields high heat.
Requirements for Electromagnetic protection (EM) in medical applications create another challenge. As electromagnetic disturbances impair the operation of electronic devices, reliable EM protection in the medical systems is vital. System motherboards should support appropriate resistance to such disturbances.
Ensuring BIOS protection is difficult in data protection — especially when BIOS installation or regular updates take place. The mechanisms needed to protect these activities are costly and require intricate encryption algorithms during implementation. Similarly, compromised BIOS updates expose systems to malicious software.
AIMB-286 and AIMB-233 are two outstanding solutions for medical applications. Advantech's AIMB-286 supports Intel® 8th/9th Gen Core™ i processors (LGA1151) with Intel® H310 chipset. It has two 260-pin SO-DIMM up to 32GB DDR4 2666 MHz SDRAM to meet demands for high capacity RAM. AIMB-286 also has a PCIe x4 (Gen 3) slot for high-performance graphic cards. Its TPM secures the data stored in systems. This functionality and slim design enables AIMB-286 to fit into a 1U mechanical housing.
Advantech's AIMB-233 is an excellent choice for customers seeking an extremely slim fan-less solution. AIMB-233 is equipped with 8th Gen. Intel® Core™ i mobile processors designed with 15W power efficiency. It generates superior computing power for high-end applications requiring slim fanless oriented mechanical designs. These motherboards feature industrial-grade electromagnetic compatible designs to ensure reliability.
Customized BIOS and Security Software Support
Advantech provides a BIOS protection solution that utilizes boot guard technology. Security verification is required during BIOS updating, and blocks BIOS that do not contain authenticated code modules. The recovery mechanism from failed BIOS updating further enhances system stability and security. Backup BIOS is securely stored in a designated location and called up when recovery processes initiate.
Cost-effective solution for BIOS security
Easy-to-use interface prioritizes boot devices
Auto-recovery from failed BIOS reduces operating costs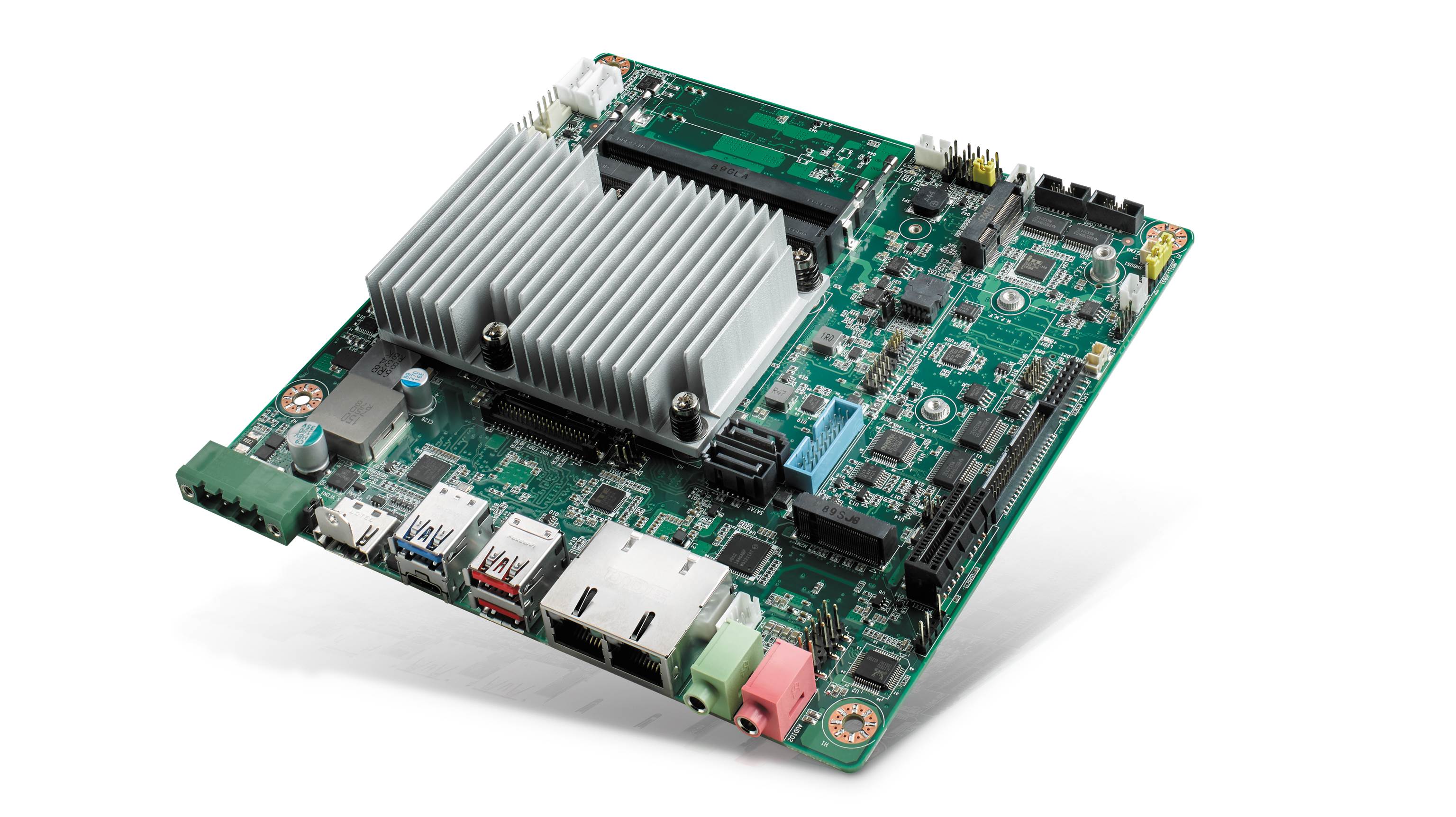 AIMB-233
Supports Intel® 8th/9th Gen Core™ i processor (LGA1151) with Intel® H310 chipset
Two 260-pin SO-DIMM up to 32GB DDR4 2400 MHz SDRAM
Multiple display I/O supports versatile tri-display functions for HDMI, Type C Alt., LVDS/eDP
Supports 1x PCIe, 1x F/S miniPCIe, 2x M.2, 4x USB 3.1, 2x USB 3.0, and 2x SATA III
Supports wide range 12 ~ 24V DC power input in a low profile design
Supports WISE-DeviceOn and embedded software APIs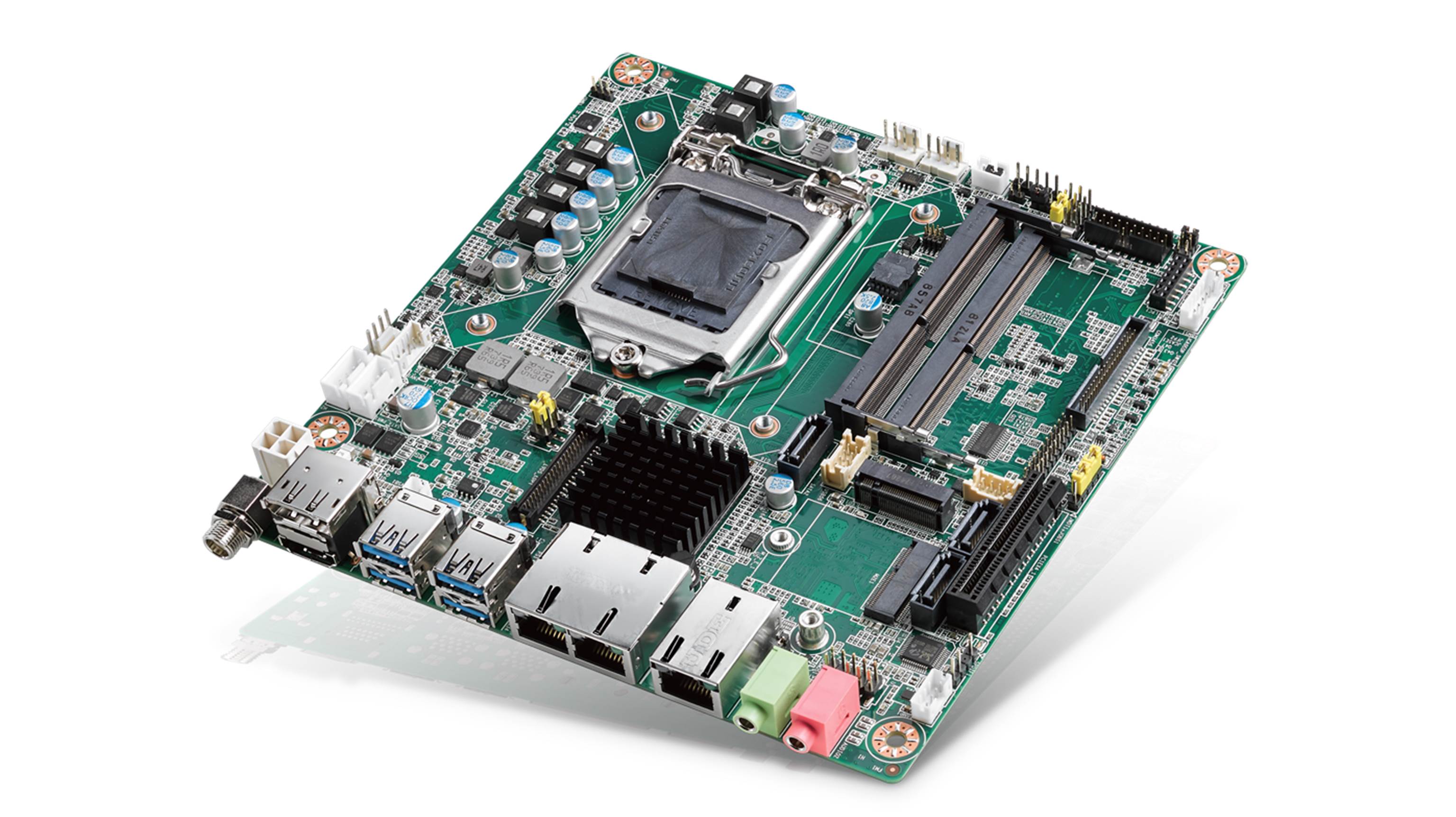 AIMB-286
Supports Intel® Core™ i7-8665UE /i5-8365UE/I3-8145UE/Celeron 4305UE, 15W TDP, BGA 1528 16nm Processor
Two 260-pin SO-DIMM up to 32GB DDR4 2400 MHz SDRAM

Supports PCIe x 4 (Gen 3), 1x M.2 B key, 1x M.2 E key, 6x COM, 4x USB 3.0 and 3x SATA III

Supports dual display of DP/HDMI/LVDS (or eDP)

Supports TPM 1.2 / 2.0 (optional)

THIN Mini-ITX with 12V DC Input

Supports WISE-DeviceOn and embedded software APIs