Saving Time, Saving Lives. Advantech 10G Ethernet Solution Helps Reduce Traffic Congestion
11/12/2021
Exploding population migrates to urban areas; land planning and traffic control lag to cope with
Global population grew significantly in recent years and massed into urban areas, yet land planning and urban expansion did not expedite as expected; the most direct consequence was traffic congestion and frequent incidents. According to a WHO report, traffic accident has become the primary cause of death of children and youth of 5-59 years old. Viewing from big data, 1.3 million died of traffic accidents annually and 50 million wounded, most of which are pedestrians and bicycle or motorcycle riders.
Traffic incidents frequently occur everywhere in the world; besides driver ethics, heavy traffic is the root of the mishaps
The main causes for the frequent traffic accidents, besides drivers' personal concepts and behaviors, include unfamiliar road conditions, unclear signals, confusing right-of-way; these are the main reasons leading to traffic jams and incidents. On average, loss caused by traffic accidents takes 3% of GDP. Take the USA as an example; economic loss of 2018 road accidents was 300 billion USD. How to alleviate traffic jams via intelligent traffic systems, thereby mitigating traffic incidents as well as minimizing casualties and economic losses, has become a major development item of all the countries.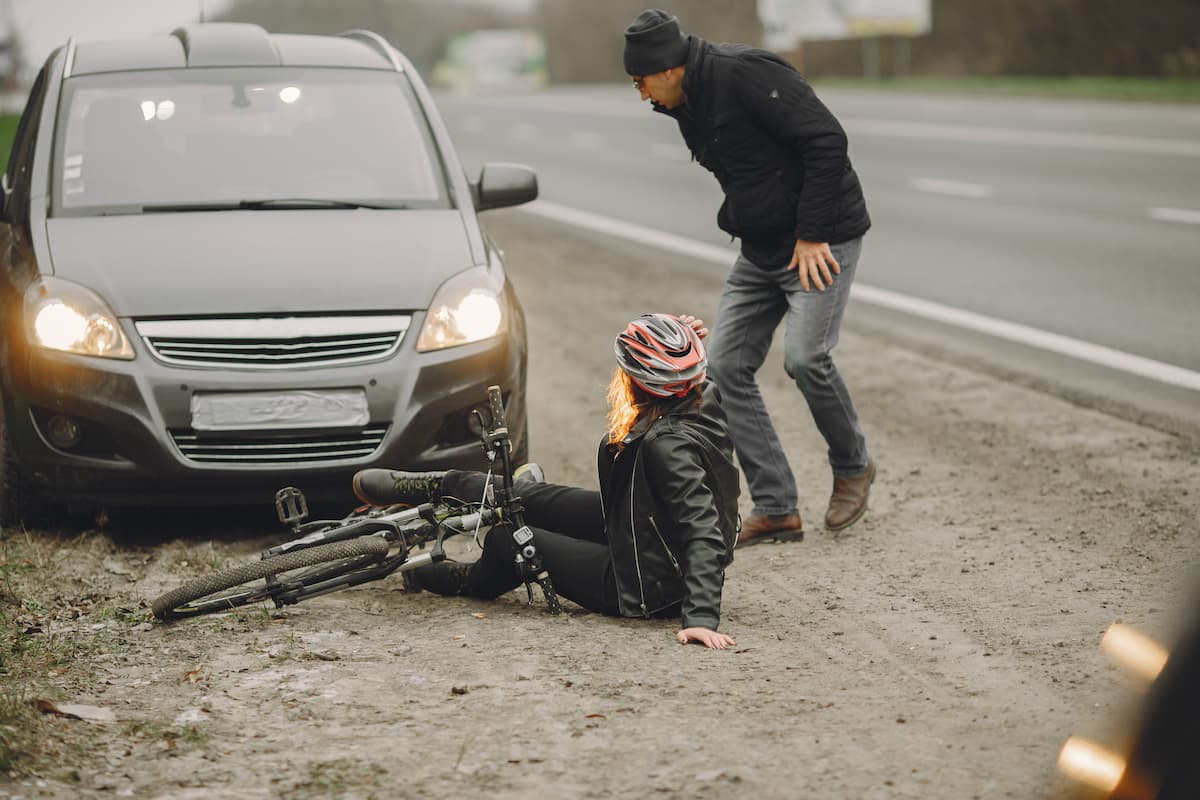 Advantech 10G Ethernet solution improves 5 intelligent traffic systems
In order to improve road conditions, flexible dispatch of right-of-way and signals, for them to be displayed in real-time with high perceptibility, Advantech proposed 10-Gigabit Ethernet solutions to upgrade intelligent traffic systems addressing 5 aspects, namely, vehicle detecting and management system, CCTV & environmental monitoring system, passenger information display system, electric toll collection (ETC) system, and tunnel management system.
These systems will be provided with massive monitors, weather sensors, vehicle detectors, PIDS real-time signages, and signaling & instrument control facilities; all the direct and indirect traffic data will be uploaded to OCC in real-time via 1G local area network and 10G Ethernet backbone, with real-time road condition sent to the manager and road users. Furthermore, by integrating traffic control and road-use data, we will be enable to prevent traffic congestion and incidents from occurring.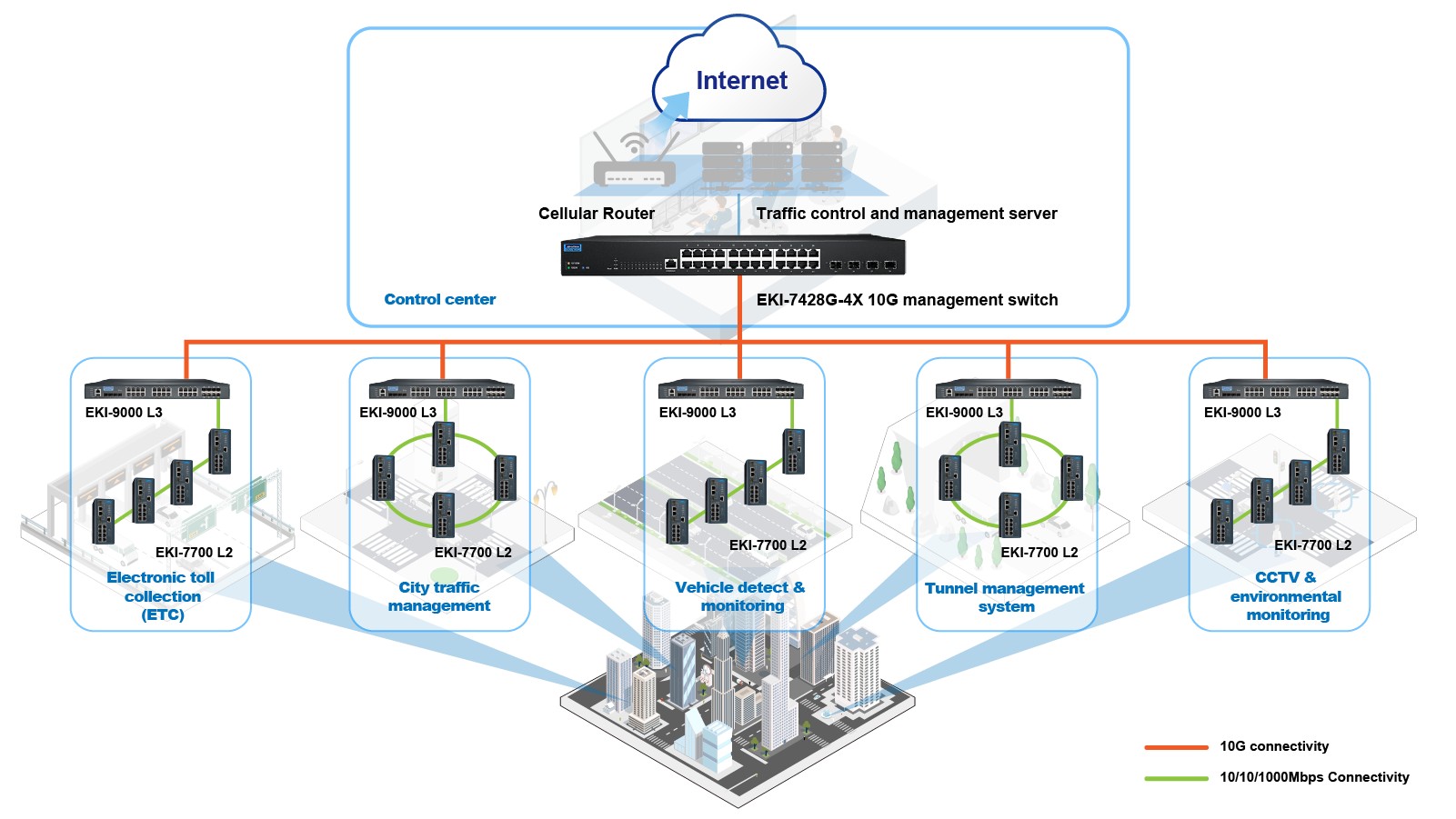 Real-time transmission of field conditions: EKI-7000 series managed Ethernet switch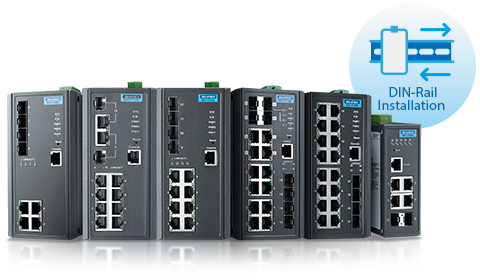 A sub system within a smart traffic control system, fitted with its own independent domain installed with large amount of IP-base network devices such as monitors and Wi-Fi APs. Advantech suggests that managers install EKI-7000 series managed switches in these subsystems to send out field conditions in real-time.
The industrial class EKI-7000 Ethernet switch is capable of continuous operation at extreme temperatures of the working environment; its compact design is suitable for installation in an outdoor control box. Equipped with 20 network ports and PoE function, multiple devices can be linked by one EKI-7000 alone and provided with network link and power; this saves wiring costs. Using IXM, quick deployment software, enables the manager to configure specified switches and synchronize the configuration to hundreds of other switches; this significantly escalates utilization efficiency of time and manpower. In addition, the EKI-7000 series supports X-Ring PRO redundancy (250pcs@20ms) and Advantech Security Pack, ensuring uninterrupted and hacker-free data transmission.
High bandwidth cross-domain transmission: EKI-9000 series L3 10G Ethernet switch
Real-time road data gathered by EKI-7000 switches in subsystems are collectively sent to the EKI-9000 series L3 Ethernet switch. The L3 Ethernet switch is capable of cross-domain transmission, and it enables data from the subnetwork to get out of the local domain and transmit to OCC.
EKI-9000 series supports 10G high bandwidth data transfer, therefore is capable of handling a large amount of real-time road data in the subsystems such as HD monitor images or sensor data. One EKI-9000 10G switch provides up to 28 ports (TX/FX) and is capable of connecting multiple EKI-7000 switches in sub-domains, among which 2/4 optic fiber ports can also provide long-range networking service, extending the scope up to tens of kilometers to reach the OCC.
Centralized monitoring and data transmission: EKI-7400 series 10G Ethernet switch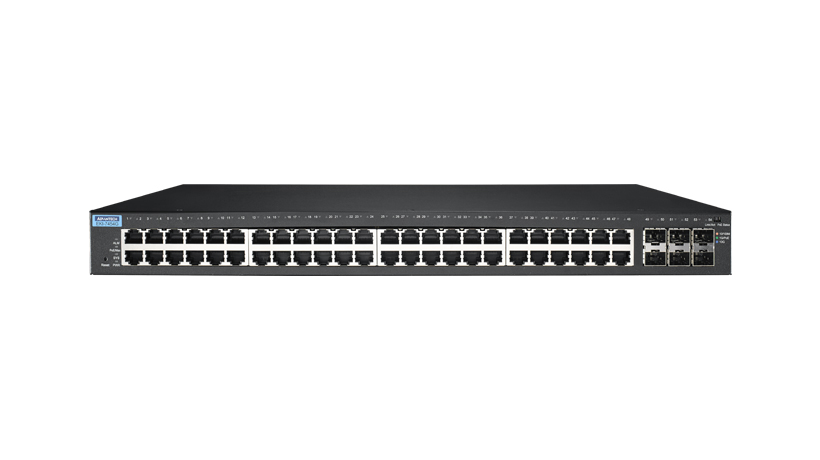 In order to receive traffic data uploaded from respective subsystems in the entire intelligent traffic structure, Advantech proposed to install EKI-7400 series 10G Ethernet switches in the OCC, for receiving urban traffic conditions and controlling the traffic pulsation in real-time. It also enables real-time reception of reports in the event of emergencies, allowing the manager to make decisions for taking suitable responding measures.
1U construction of the EKI-7400 series 10G Ethernet switch complies with the height of standard cabinets for easy installation. The fan-less design provides silent working environments for the manager. Industrial design and material specifications allow normal operation at high-temperature environments up to 60°C. 24 network ports allow downward linkage of massive network devices. 10G bandwidth allows easy reception of HD image data without limits. 4 optical ports provide a long-range networking service for the manager to receive road data from subsystems situated tens of kilometers apart.
Remote management of traffic control: WebAccess/NMS network management system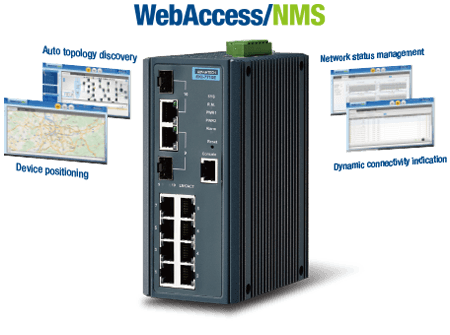 Traffic data rush in successively 24 hours without ending and traffic conditions alter constantly; managers with diverse tasks cannot stay in front of the screen all the time. Via WebAccess/NMS network management system, managers can view health conditions of all the IP devices via web GUI, and receive alerts in real-time when there is any interruption in the transmission due to any reason.
Advantech WebAccess/NMS network management system provides users with an intuitive graphic viewing platform, where IP devices can be remotely monitored and controlled via simple settings. Auto-topology, in combination with the linkage of Google Maps and GPS location, clearly presents locations of IP devices for the manager. Display function of real-time topology map allows the manager to view the linking status of every port on target IP devices. Event log analysis provides managers with big data of linkage status that facilitate to analyze and improve the network of the intelligent traffic system. Various reminding mechanisms such as message, event log and alarm can report user device status at critical moments, significantly improve the accuracy of preventive diagnoses and optimize the efficiency of operation and maintenance.
30 years industrial experience, 40+ global service footholds, 5-year warranty, lifetime customer service
Advantech has been in business for more than 30 years and handled smart traffic projects in major cities around the world, endeavoring to apply technologies into daily living for escalating the quality of our lives. Via 40+ service centers all over the world, we provide users with localized real-time prior and after-sales services. We provide a 5-year warranty for our products, ensuring the users using Advantech network devices safely and worries free even in the worst industrial environments while enjoying steady and smooth network transmission at all times.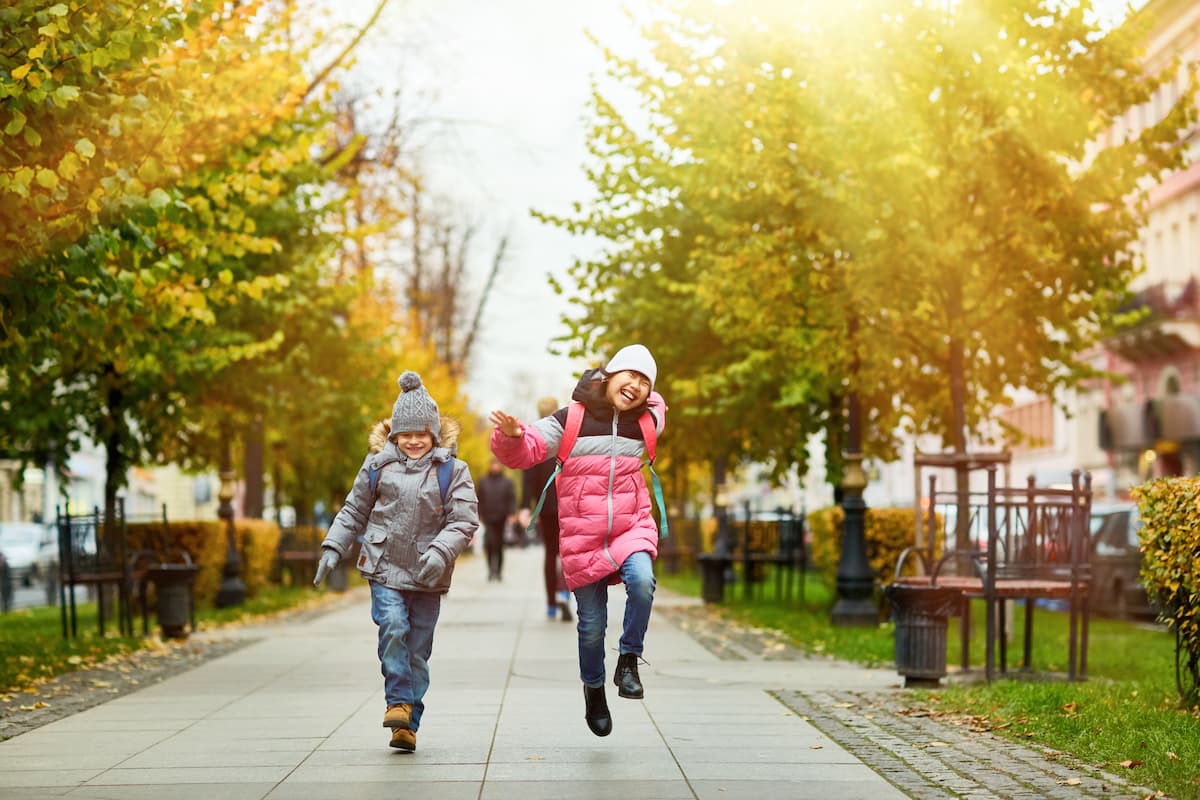 For more product inquiry, please contact iiot.tech@advantech.com
Advantech experts will be providing you with dedicated support soon!