Plant Performance Optimisation
10/14/2019
Implementing a System to Improve Real-time Tracking, Planning and Control on a Shop Floor.
In order to maintain high quality-standards, Tricel engaged VisionID, an Advantech partner, to replace an outdated paper-based data capture system used for visibility and traceability of the manufactured product. The manual process was time consuming and could result in inaccuracies, leading to issues with inventory control and planning.
Vision ID was looking for a number of industrial panel PCs to integrate with their data capture solution and Tricel's ERP system, capable of withstanding a harsh manufacturing environment.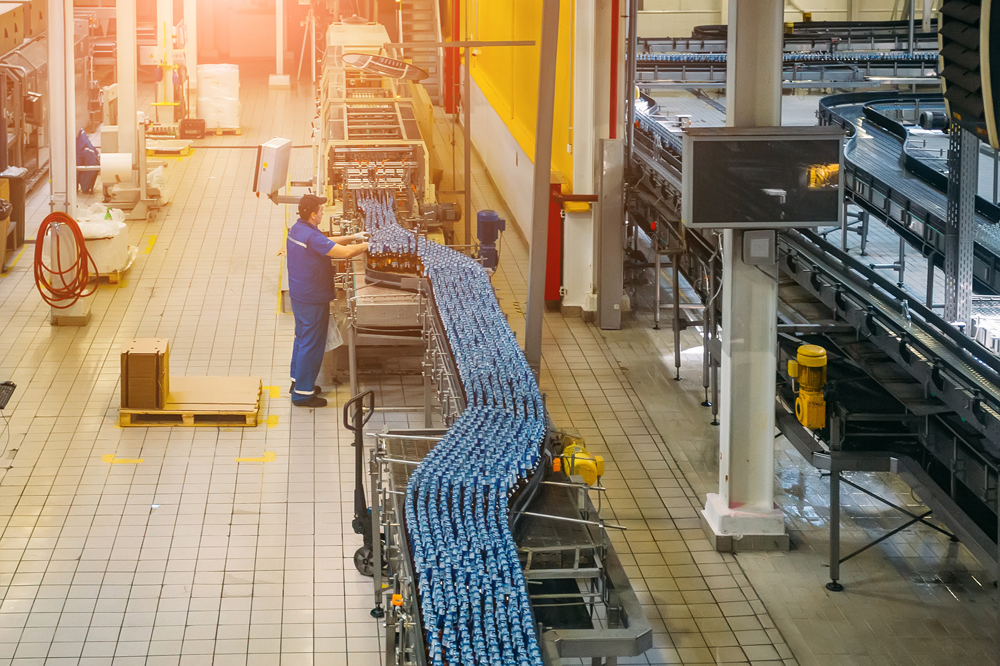 VisionID Professional Services installed an intelligent manufacturing optimisation solution delivering data capture, real-time tracking, planning control, and visualisation directly to the plant floor. The system consisted of handheld mobile computers, barcode label printers and Advantech touch panel computers communicating with an ERP system via wireless communications.
Advantech's IP66 fanless true flat panel PC's with wide operating temperature are designed to withstand harsh production environments. As part of the process, specific screen hardness and chemical test data were required. Advantech provided a loan sample for VisionID for proof of concept work with Tricel.
The solution also included Advantech's "SQF" Secure Flash industrial wide-temp SSD delivering enhanced power failure protection, security and endurance, providing reliable 24/7 operation. Through Advantech's iDoor technology, the device can be easily expanded to provide additional I/O ports, isolated digital I/O, Fieldbus protocols, MRAM, and cellular/Wi-Fi communication.
The Advantech IP 66 Panel PC's were mounted to each workstation using a range of VESA arm mounts to facilitate smooth movement of panels for comfortable operation. The touch screens make it easy to log data using simple touches from the user.
Production information is then displayed quickly and easily in real-time.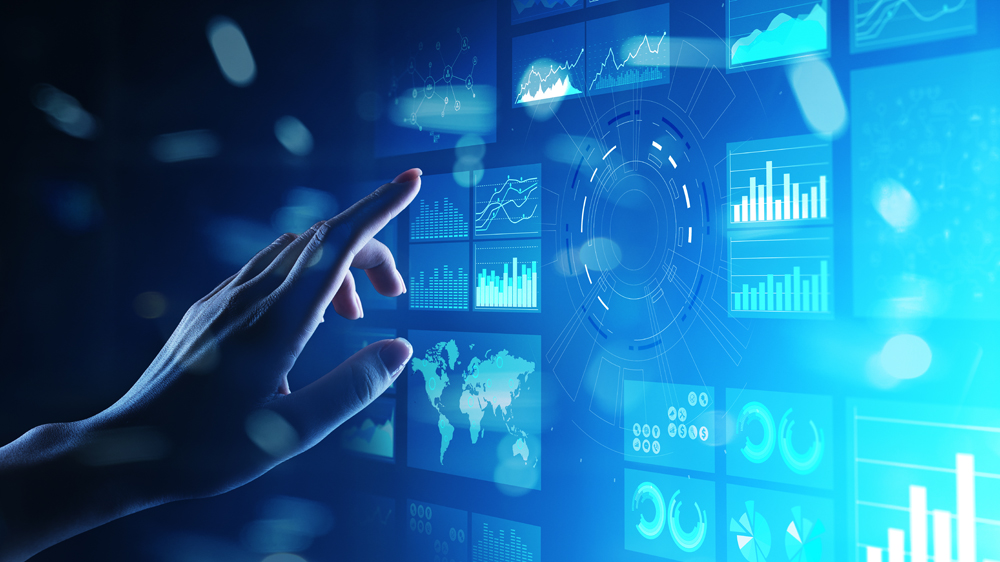 Tricel now has real-time tracking of their manufacturing floor operations.
Production is accurately forecast using the real-time data captured.
With the durable Advantech touchscreen solution, repetitive, paper-based processes are no longer required to record data manually.
The new system has optimised Tricel's plant performance by streamlining processes and eliminating manual data entry and search.
"We worked closely with Advantech's partner, VisionID throughout this project and found them to be extremely professional. The industry-specific knowledge they possess made identifying the ideal solution for our particular requirements a very swift and easy process meaning we had the perfect solution identified and in place within a very short period of time."
Mike Dennehy, IT Manager, Tricel
Advantages to the End Customer
Reduction of repetitive processes and the elimination of manual data input.
Production capacity is increased, due to time saved not having to manually input data.
Reduction in data errors by removing the legacy paper-based system.
Reduction in decision-making time as a result of operation wide and real-time visibility of the production line.
Increase of traceability on the shop floor.
Fanless, compact solution with Advantech SQF storage › Low maintenance, Increased uptime with secure and reliable data storage.
Wide operating temperature, IP 66 › Suitable for harsh industrial environments
True flat screen › Easy cleaning
Modular design with iDoor technology › Increases life cycle and protects investment by allowing simple future expansion.
Modular WIFI Communications › Reduced installation time and cost. The modular solution helps with future-proofing
Loan sample provided › Low-risk proof of concept
Build to order service › Customize to requirements, including installed software. Tested and configured ready to go, saving installation time, and reducing project risk.
Two-year warranty and world-class support › A quality industrial product backed by Advantech's global warranty, technical support, and repair service.
TPC-1551T from Advantech's extensive range of fanless, quality industrial touch panel PCs
Industrial 15" XGA TFT LCD with 50K Lifetime LED Backlight
Wide operating temperature -20 to +60°C
True flat IP66 front panel with alloy bezel and chassis
Durable 5 wire resistive touch screen
Flexible iDoor expansion system to allow future connectivity
Configured to order to include WIFI, Advantech Memory, and Advantech solid-state storage
Built preloaded with the customer's OS, tested and delivered with two years warranty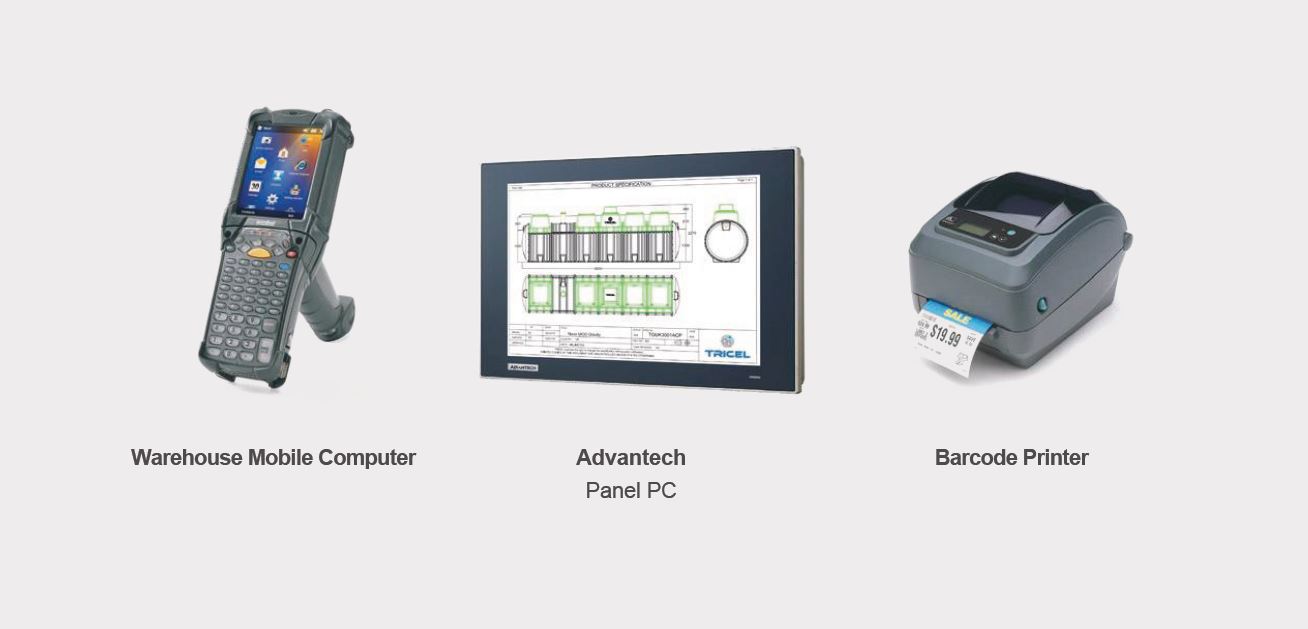 "Working with Advantech on this project helped decrease our engineering time and reduce our overall project risk. Advantech's technical team provided us with test data to demonstrate the robustness of the touch screen in a harsh chemical manufacturing environment. Advantech provided us with a loan product for our client to test and we worked with Advantech to configure a system exactly to our client's requirements. The units were built with additional WiFi, quality memory and storage from Advantech. The software was preloaded and the complete unit was tested prior to shipping to VisionID for integration within our systems."
Project Manager VisionID
Advantech is a global leader in IoT, intelligent systems, and embedded platforms with a vision to enable an intelligent planet. To embrace the trends of IoT, big data, and artificial intelligence, Advantech promotes IoT hardware and software solutions. We work with business partners to co-create business ecosystems that accelerate the goal of industrial intelligence.
Tricel
is a global brand leader within the environmental industry, with over 60 years of manufacturing experience. The Tricel products operate in more than 20 countries and treat over 24 million litres of wastewater each day. All products are fully traceable and manufactured to ISO9002 quality standards. (website:
https://tricel.ie/
)
VisionID
is a leading systems integrator and managed service provider based in Clonmel, Co. Tipperary, Ireland. VisionID provides solutions that increase operational efficiency, enhance visibility, and ensure traceability across multiple industry sectors.(website:
https://visionid.ie/
)