OCR and 2D Code Reading for Product Traceability in the Food and Beverage Industry
4/15/2019
Traceability is crucial in the food and beverage industry. Traceability is the ability to track all components and processes through the whole food production and distribution process. Most bar code readers are able to decode and identify 1D/2D code only, however the date/time is usually in alphanumeric strings, and not be able to be tracked and traced.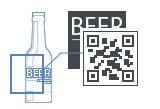 1. Capable of reading numbers and QR codes simultaneously
2. Can withstand operation in harsh environments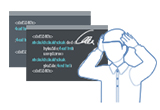 3. Can be easily deployed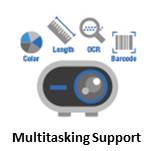 1. Advantech's EzBuilder software supports flexible licensing and multitasking options, where the identification module can decode 1D/2D codes and characters.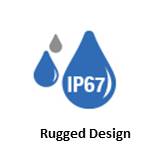 2. To ensure reliable operation for industrial applications, the ICAM-7000 smart camera is IP67 rated for protection from water and dust ingress.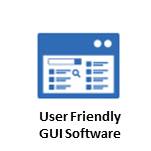 3. Configurable GUI-based software facilitates application development and deployment without complex programming.
ICAM-7000 Series: Smart Camera

EzBuider: Intuitive GUI and Configurable Machine Vision Application Software