IT and OT at the wheel - From electric mobility to predictive maintenance, from Big Data to IT-OT integration
7/26/2019
In collaboration with partners Net Surfing and ErreUno, Advantech has organized a seminar on scenarios, business models and technological innovation in the automotive industry. From electric mobility to predictive maintenance, from Big Data to IT-OT integration, the Taiwanese corporation focused on one of the key drivers of European economy.
Founded 30 years ago as industrial hardware manufacturer, Advantech currently has a more progressive vision built around the Industrial Internet of Things: not only hardware, but a real ecosystem of partners and solutions to approach the IIoT market with a comprehensive value proposition. This was the setting of the event "Automotive Solution Day" held last April 12, 2019 in Turin and opened by Dario Nacawa, Sales Manager Industrial IoT Italy, iFactory Sector Leader Europe, Advantech Europe, who gave a detailed picture of the company, a recognized leader in the industrial PC business with a global market share of 32%, four times larger than the closest competitor.
Out of four key markets for Advantech (general automation, industrial equipment, smart manufacturing, power and transportation infrastructures), the Turin user meeting was dedicated to the smart factory (iFactory), and specifically to the automotive industry. "The use of industrial PCs in the iFactory arena in Europe is ten times bigger than in other industries," said Nacawa in his opening speech, "and the car industry takes the lion's share. Inside the smart factory, Advantech's mission is to connect IT and OT, to protect production and intellectual property, and together with their ECO partners, to provide specific solutions for production."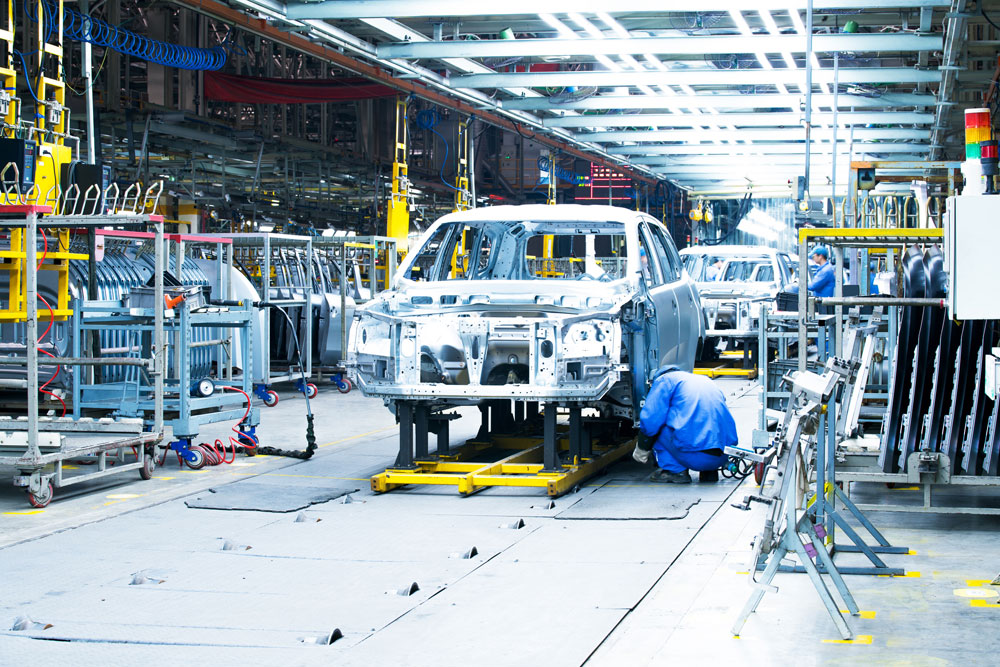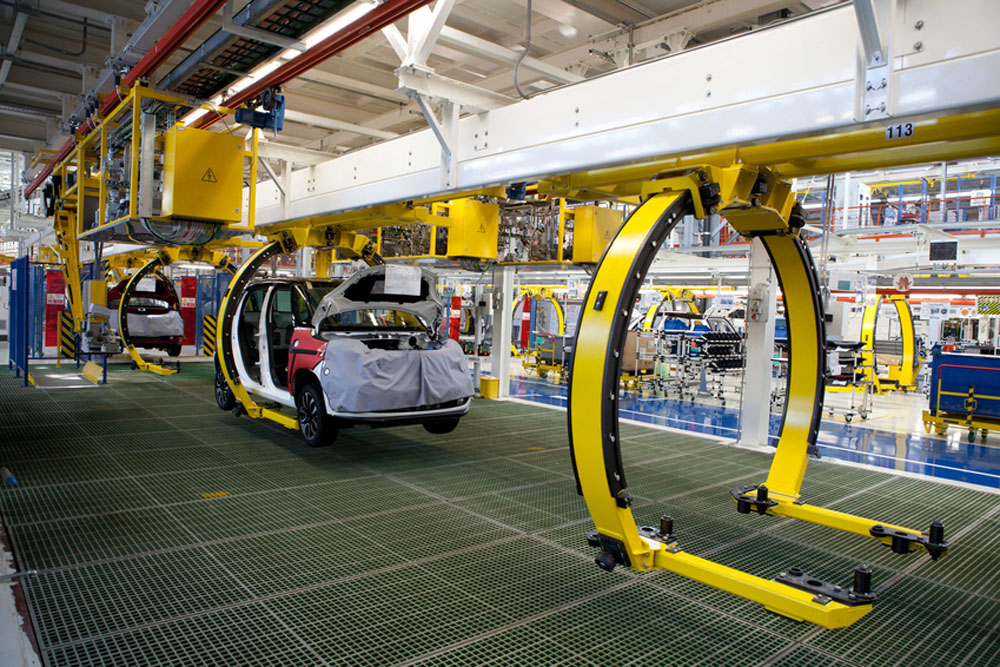 Before diving into technology, Advantech presented an overview of the car industry to the audience. Claudio Vittori, Senior Analyst eMobility Components at IHS Markit, a US market survey company, illustrated the situation of the global car industry, still dominated by combustion engines that account for much more than 90% of sales in all continents. The only exception is Japan and Korea, where the share of electric and hybrid vehicles has exceeded 20%.
Of course, the situation will change in the coming years, under the pressure of new regulations, urban traffic restrictions, extension of the recharging infrastructure, scandals like Dieselgate and global competition. The carmakers are responding with different approaches. BMW keeps producing convention models and is adding electric and hybrid versions, while in 2019 Volkswagen has launched - parallel to the large volume platform - a dedicated platform for electric vehicles made by VW and its affiliates (Seat, for instance), setting a target of 665,000 electric cars by 2025.

On the whole, the market is heading towards a share of 5-6 million electric cars out of 20 million total vehicles. The next-generation cars will turn into advanced platforms offering a wide range of services, not only mobility. It's not mere chance that some Chinese web companies are jumping onto autonomous driving to open new channels to deliver their services.
This trend will necessarily go through the development of new business models in automotive, based on production lines that are not just flexible but reconfigurable, as explained by Franco De Regibus of Digital Innovation Hub Piemonte. To support the technological evolution of companies, in 2016 the European Commission launched the first initiative addressed to companies for the so-called Digital Single Market activities. One of the pillars is the development of a network of Digital Innovation Hubs (DIH), "one-stop-shops" that help companies become more competitive in their business processes, manufacturing operations and services, leveraging digital technology. As proximity to companies is essential, the DIHs are the first local point-of-contact with the innovation ecosystem. Through the national and European network, they can also give access to product or service vendors outside the region. Currently there are some 500 DIHs in Europe.
Advantech's value proposition
Marco Zampolli, Industrial IoT Solution Architect at Advantech, illustrated Advantech's technological proposal for the automotive industry with reference to the three key challenges the sector is facing: mass customization, demand of new components and shorter time-to-market. How can you ensure quality and efficiency in mass customized product where each car is different? The game changer is the Internet of Things that, by supporting the data flow, enables each device to communicate its status and each operator to collect huge volumes of information (Big Data) to better understand what is happening.
Advantech is offering a new approach to IoT, based on functions rather than devices, where each function can be distributed across the entire complex physical topology of the IoT system, according to the so-called 4C model: Create (give visibility and generate value with visualization, analysis, reporting, prediction and control), Compute (manipulate, combine and store data to obtain significant and actionable information), Connect (transfer data and create a reliable IT infrastructure, unifying different protocols and communication topologies), Collect (collect raw data from the field with a variegated portfolio of interfaces, protocols and solutions).
Advantech offers an end-to-end infrastructure from edge (field) to cloud, built on Solution Ready Packages (SRP), preconfigured packages of hardware and software optimized for specific applications. "Our SRPs are complete application solutions, ideal for those who want to "taste" our technology or deploy pilot projects," Zampolli said. "The solution is 70%-ready and only needs to be configured to the specific requirements of each customer; in the next step, it can be developed and expanded in line with the real application scenario."
The Edge SRP platform provides ready-to-use intelligence at the edge, including data acquisition, local visualization, protocol translation and secure connectivity. Cloud SRP is an enterprise-level visualization, analysis and application platform, offering user and device management, dashboards, reports, analysis and machine learning, OEE and predictive maintenance.
The added value of partners
In this complex and articulated context, Advantech relies on the support of qualified partners to help customer companies respond to the evolution of the automotive market quickly and effectively. At the Turin event, Advantech was supported by Net Surfing and ErreUno.
Net Surfing, represented by president Franco Pallavicini, explained how data can be collected from the field and processed to be useful and actionable for different purposes: energy, production and asset efficiency, Artificial Intelligence for platforms and predictive maintenance. Net Surfing offers a digital backbone for the factory based on WebAccess, Advantech's platform that has evolved from a SCADA solution to an IoT platform and provides a gateway to the cloud for partners and system integrators developing IoT and cloud applications.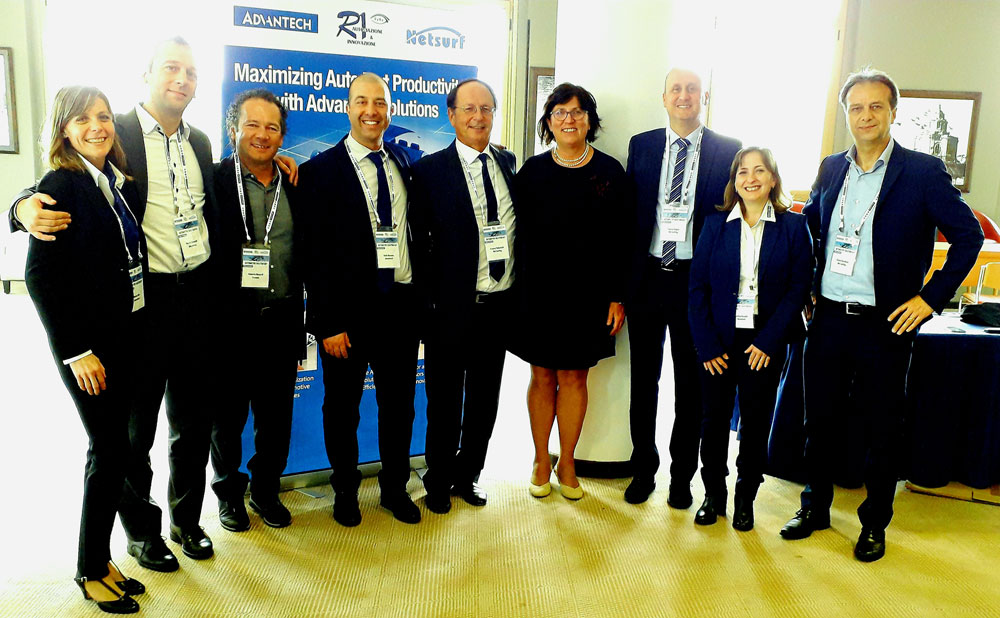 ErreUno, founded in 2006 by owner Roberto Riccardi with solid experience in industrial automation, offers hardware and software systems and components combined with value-added technical support. An Advantech partner for 11 years, at the Automotive Solution Day the company presented a specific solution for the maintenance of production/process plants, articulated in different products. Eagle-Eye is a remote service system that provides access to all connected resources and connects to any peripheral via an Ethernet and serial link (PC, PLC, control cards, HMI, IP cameras, inverters…). Eagle-Eye slashed equipment setup and maintenance time and costs and it can turn into an audio/video remote service system comprised of a server and dedicated apps, plus optional goggles for augmented reality (Eagle View).
In collaboration with Mater, ErreUno also presented a predictive maintenance solution based on artificial intelligence. SensorFOX is a sophisticated software that, through a machine learning process, analyzes raw data from sensors installed in machinery. By processing the continuous flow of data, the software generates a set of behavioral conditions in space and time: an innovative solution to prevent malfunctions in machines and plants, as explained by the speaker Umberto Isoli.
The day closed with the presentation of two application stories. Alberto Bellucci of the same-named company focused on IT-OT integration. Established in 1966 as a provider of office solutions, in 2017 Bellucci created an IoT Business Unit IoT to offer its IT expertise in the industrial domain to customers. Advantech is a strategic partner of this initiative, together with IBM, TREND Micro, Samsung and Addfor.
Mauro Demarie of Lyra Sistemi Informatici, specializing in engineering and enterprise management systems for mechanical manufacturing companies, presented a system to collect, monitor and analyze data from the field and to integrate them into the enterprise logistic system, in compliance with the requirements of the 2019 Financial Act in relation with the implementation of Industry 4.0 solutions. The project, involving legacy automatic lathes with bar loaders onto which sensors have been installed to measure the number of parts produced, is addressed to small and medium mechanical enterprises with an outdated fleet of equipment.
The solution is based on the Advantech WebAccess+ platform, which allows to collect, share, process and manage data/signals/measurements generated by heterogeneous machines and plants, distributed over the territory. "This project ensures the compliance of the new plant with Industry 4.0 regulations," Demarie explained. "Finally, together with the native features of the machine tool, it establishes an automated bidirectional connection between the machine and the ERP system of the company."
Advantech's corporate vision is to enable an intelligent planet. The company is a global leader in the fields of IoT intelligent systems and embedded platforms. To embrace the trends of IoT, big data, and artificial intelligence, Advantech promotes IoT hardware and software solutions with the Edge Intelligence WISE-PaaS core to assist business partners and clients in connecting their industrial chains. Advantech is also working with business partners to co-create business ecosystems that accelerate the goal of industrial intelligence.
Latest Solutions for Automotive market