Accelerate Your AI Deployment with Intel Select Solution and Advantech SKY-5240
10/28/2019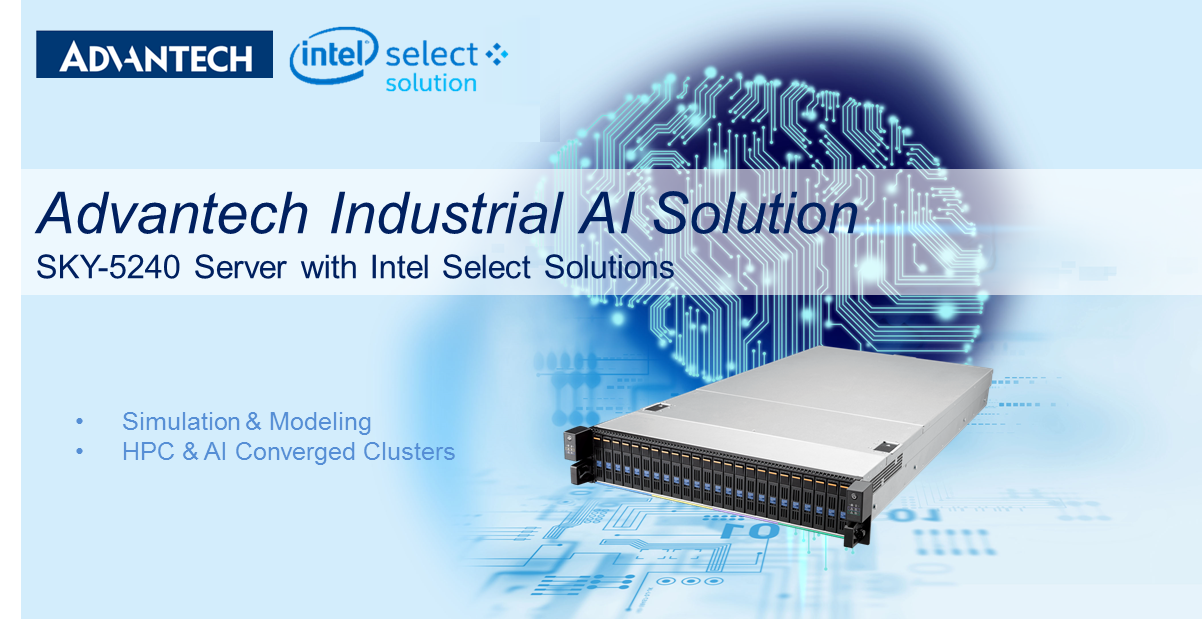 Enterprises believe simulation and modeling, artificial intelligence (AI) can help them achieve breakthrough discoveries and innovation. Enterprises will increasingly seek a new approach to delivering the compute infrastructure needed by AI workloads, with high levels of performance and cost-effectiveness, and without adding the complexity of managing separate, dedicated systems.
The Advantech SKY-5240 is verified as an Intel Select Solution for Simulation & Modeling and Intel Select Solution for HPC&AI Converged Clusters, offering end users and developers faster access to optimized and stable platform configurations to accelerate use and development of high performance computing solutions. Ready to ship as pre-configured platforms and also available for benchmarking in Advantech's Remote Evaluation Service labs, interested users can utilize these platforms to conduct testing and modeling of solutions that will define next-generation compute, high performance computing capabilities.
Simulation & Modelin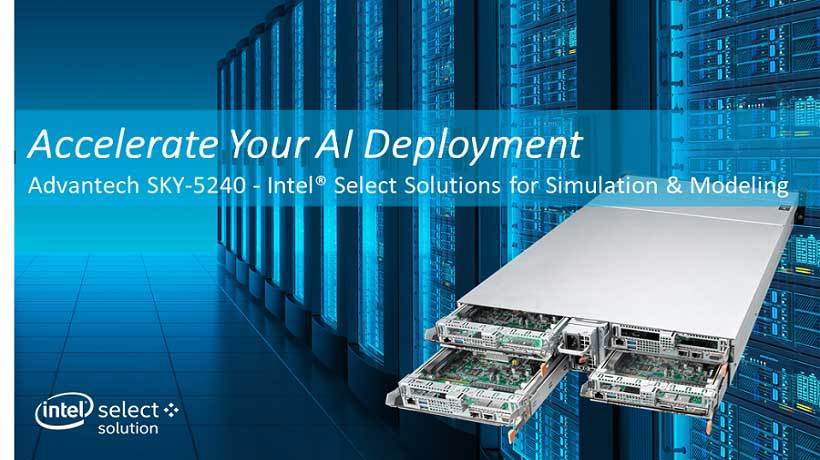 Intel Select Solutions for Simulation & Modeling can help reduce the time and cost of building an HPC cluster and are designed to provide optimized performance for Simulation & Modeling workloads. Simulation & Modeling solution serve as a common foundation for the family of solutions and are designed for productivity, compatibility, and workload-optimized performance across a broad range of traditional HPC applications.
HPC & AI Converged Clusters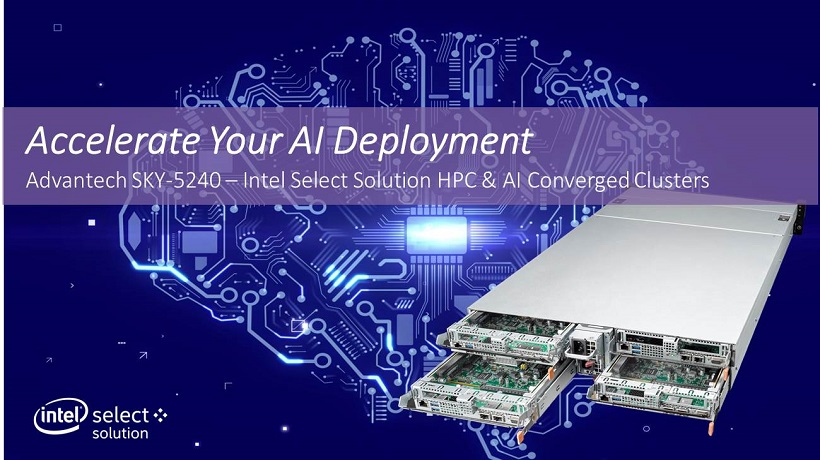 The SKY-5240 Intel Select Solutions HPC & AI Converged Clusters, support advanced capabilities to run machine learning, deep-learning training models, and data analytics on the same HPC cluster. The solutions also provide a cohesive HPC and AI software stack with integrated open source tools for batch scheduling, which can reduce system complexity and licensing costs and can support hybrid workloads in the same HPC infrastructure.