AIMB-233 / AIMB-286 with Customized BIOS for Medical Care Systems
4/30/2020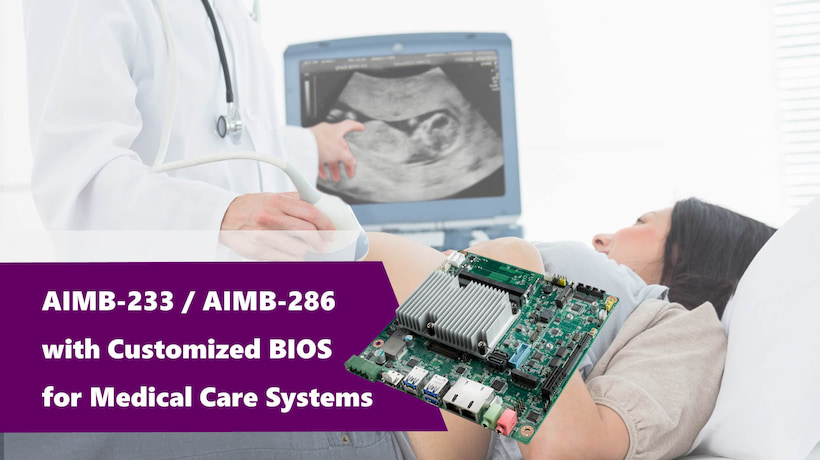 Medical records are sensitive personal information. Leakage of such data incurs severe legal and/or financial penalties. Designers of medical care systems feel most concerned about security loopholes from the OS level down to the firmware level.
Ensuring BIOS protection is difficult. Implementation is costly and requires intricate encryption mechanisms for protection. Compromised BIOS updates expose entire systems to malicious software lurking around.
Advantech provides a BIOS protection solution utilizing boot guard technology. Security verification is required during BIOS updating. Any BIOS that contains no Authenticated Code Module will be blocked. The recovery mechanism from failed BIOS updating further enhances system stability and security. Backup BIOS is securely stored in a designated location and called up when the recovery process initiates.
Cost-effective solution for BIOS security
Easy-to-use interface prioritizes boot devices
Auto-recovery from failed BIOS reduces operating costs
Supports Intel® 8th/9th Gen Core™ i processor (LGA1151) with Intel H310 chipset
Two 260-pin SO-DIMM up to 32GB DDR4 2400 MHz SDRAM
Multiple display I/O supports versatile Tri display functions for HDMI, Type C Alt., LVDS/eDP
Supports PCIex1, 1 F/S miniPCIe, 2 M.2, 4 USB 3.1, 2 USB 3.0 and 2 SATA III
Supports wide range 12V~24V DC Input and low profile height
Supports WISE-PasS/RMM and Embedded Software APIs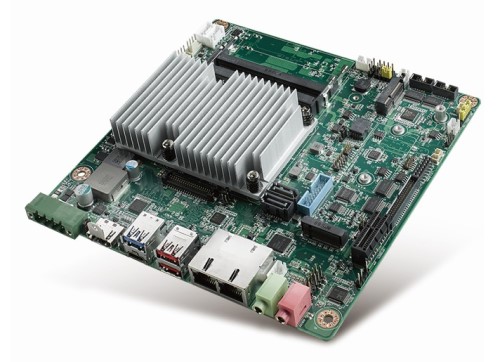 Supports Intel® Core™ core i7-8665UE /i5-8365UE/I3-8145UE/Celereon 4305UE, 15W TDP, BGA 1528 16nm Processor
Two 260-pin SO-DIMM up to 32GB DDR4 2400 MHz SDRAM
Supports PCIe x 4 (Gen 3), 1 M.2 B key, 1 M.2 E key, 6 COM, 4 USB 3.0 and 3 SATA III
Supports dual display of DP/HDMI/LVDS (or eDP)
Supports TPM 1.2 / 2.0 (optional)
THIN Mini-ITX with 12V DC Input