Advantech's WISE-4671 Industrial NB-IoT/LTE-M Solution Enables the Remote Control of Canals
5/8/2022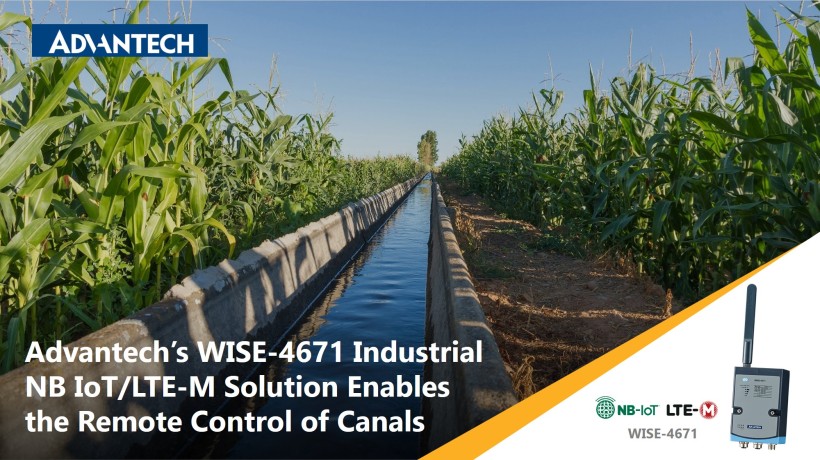 The customer for this project was an agricultural operator that would irrigate a number of sites with gravity-fed irrigation via canals. The largest of these sites covers an area of over 100,000 hectares. Originally, personnel would need to travel to the canals (up to 300km per day) to inspect the canals and make manual adjustments to the drop board structures, penstocks, regulators, and offtakes. Such extensive travel led to significant costs and time expenditures, and the system lacked sufficient speed and flexibility. There was also the issue of the regulator access roads—most of them unpaved—becoming inaccessible in wet weather.
The customer was looking for a solution that would allow the system to wirelessly report data from sensors back to their SCADA system at regular intervals. Furthermore, the sensors would have to be powered by a rechargeable battery inside the gateway. The canal gates would also need to constantly control the flow rates through the farms' outlets, while also enabling remote control. This would reduce the costs associated with travel, accelerate response times and increasing flexibility, and solve the issue of inaccessibility during inclement weather conditions.
The solution implemented by Advantech was based on narrowband IoT (NB-IoT) technology. Each of the gates and pool level sensors in the canals were connected to WISE-4671 combined with WISE-S617-A, the Advanced NB-IoT/LTE-M IoT Wireless Modular I/O, which linked the entire network of sites to the Internet through a fast and secure wireless connection. A total of approximately 100 WISE-4671 nodes were installed at each site, which were primarily used for monitoring the upstream and downstream sensors, calculating flow rates, controlling gates, and alerting personnel to any abnormalities via the SCADA system.
Having each device connected to the Internet meant that canal operators would be able to receive assistance on-demand from remote engineers. This, in turn, ensured that personnel would be able to operate and fully maintain the systems with little need for external resources. Furthermore, this solution meant that operators could remotely set the gates to a certain level based on farmers' requirements. For example, the gates could be told to maintain a constant flow rate or water level at upstream or downstream locations. Alternatively, the water flow could be optimized as necessary if the end users' demand changed.
The primary advantages of the NB-IoT standard that made it ideal for this solution were:
Low power usage, which meant each device could be powered for long durations by an internal battery.

Wide coverage and high penetration, allowing each device to transmit over long distances.

The solution was cost-effective because the costs for each station were covered by the telecommunications company.

.
Advantech WISE-4671 Advanced NB-IoT/LTE-M Wireless Modular I/O device was a perfect fit for this system. It is ideal for outdoor applications because it can be powered by a solar rechargeable battery, it features strong IP65 resistance against moisture and dust, and it can offer GPS support. Furthermore, it has multiple I/O options (eg. AI, DI, DO, PO and RS-485) to give them maximum flexibility and compatibility with other devices. This solution also saves time, effort, and expenditures because the WISE-4671 series can directly provide power to the attached sensors, and its wireless nature means there is no need to dig trenches or install cables.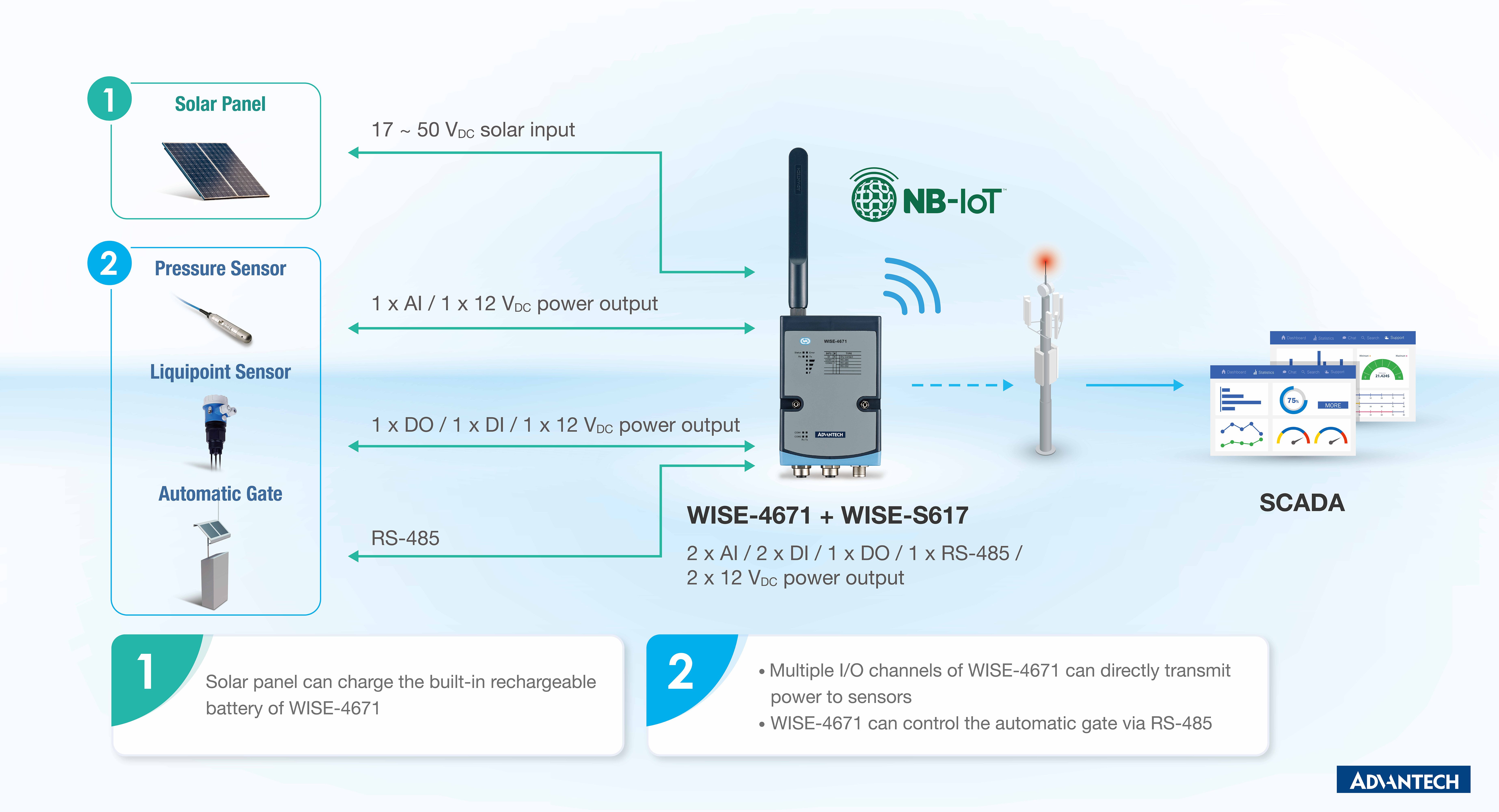 The customer and Advantech developed a solution for remotely monitoring and controlling canals based on the NB-IoT standard. Advantech's WISE-4671 combined with WISE-S617-A wireless modular I/O device is attached directly to sensors, solar panels, and canal gates, allowing them to directly power the sensors while also collecting data and controlling the gates. This meant that it was no longer necessary to travel to the canals to make adjustments manually, and poor weather conditions no longer caused delays. The robustness of the devices, their wireless transmission capabilities, and their rechargeable internal battery meant they were ideal for outdoor applications. This project is a classic example of how modern hardware, software, and technology can be combined to serve the customer, a canal operator, as well as the end users, the farmers.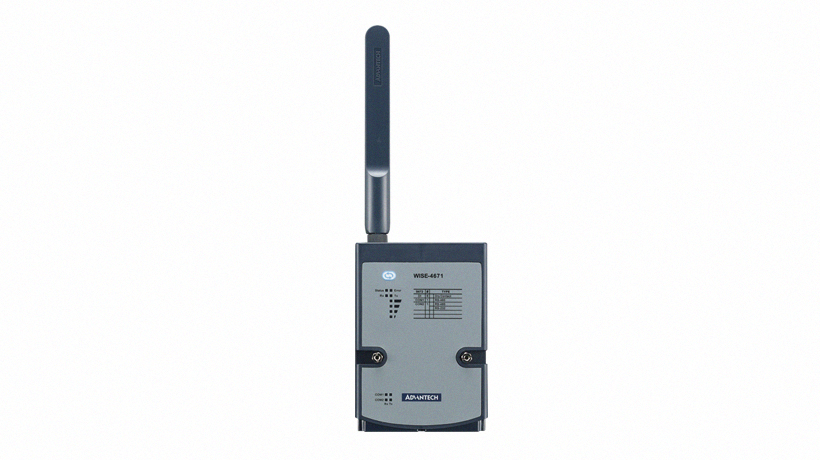 WISE-4671
Advanced NB-IoT/LTE-M IoT Wireless Modular I/O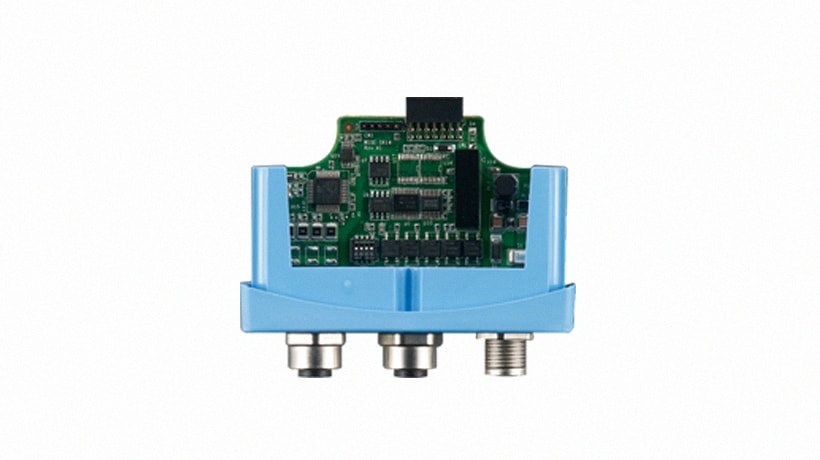 WISE-S617
2AI/2DI/1DO Wireless Modular I/O with 1RS-485 & M12 Connectors