Advancing Smart Transportation through Cooperation Among Government, Industry, and Academia
2/22/2021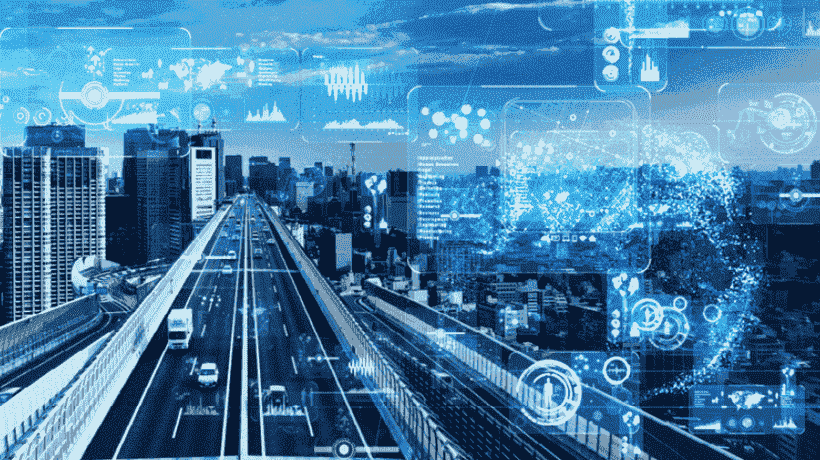 Photos provided by Shutterstock
Interview with Tsung-Pao Chou, Secretary-General, Taiwan Telematics Industry Association (TTIA); Meng-Fen Wu, Chief Consultant, Taiwan Telematics Industry Association (TTIA); Dr. S. K. Jason Chang, Board Member, ITS World Congress and Professor of Transport Systems, National Taiwan University
Door-to-door smart transportation services can be realized through MaaS—Mobility as a Service. For instance, if commuters want to travel from point A to point B, all they need to do is to use a smartphone to connect to the smart transportation network platform. Based on existing data, the system will provide the most efficient route in terms of time, cost, and energy.
The era of smart transportation is upon us. Tsung-Pao Chou, Secretary-General of the Taiwan Telematics Industry Association (TTIA), Meng-Fen Wu, Chief Consultant of the TTIA, and Jason Chang, Professor at the National Taiwan University and Vice President of ITS Taiwan Association, concurred that CASE mobility—connected, autonomous, shared, and electric mobility—is a key trend in transportation. This trend will revolutionize transportation modes, creating both challenges and opportunities. Taiwan's government, industry, and academia must collaborate and utilize innovative technologies and solutions to establish common standards in order for Taiwan to become a global leader of smart transportation development.
Realizing smart transportation with MaaS
Following the rapid evolution of the Internet and ICT, governments and industries began developing automation and intelligence for the transportation industry as early as 2000. "After 20 years of hard work, smart transportation is now contributing to energy efficiency and emission reductions, while improving safety," said Prof. Chang. With international organizations and governments recognizing the importance of smart transportation, and the development of the Internet of Vehicles and self-driving technology continuing to mature, smart and seamless transportation is just around the corner.
Prof. Chang explained that MaaS utilizes data analytics tools and ICT to integrate diverse road data provided by transportation systems, operators and travellers in order to build a seamlessly integrated transportation service platform. Commuters wishing to travel from point A to point B can use a smartphone to check all possible routes. The integrated transportation system will automatically calculate the route that is most economical and efficient in terms of cost, time and externalities, such as energy use, emissions, congestion, noise and safety risk. This is expected to significantly increase urban residents' willingness to take public transportation, drastically reducing the use of cars and motorcycles in metropolitan areas. Additionally, local governments can use the data collated by the system to formulate green transportation policies that optimize public transportation networks, reduces energy consumption, and lowers carbon emissions.
However, smart transportation using the MaaS model is very broad. It involves central and local governments' policy formulation, integration into the smart transportation industry chain, and changes to people's lifestyles. Everything must be synced and integrated, and the concept of co-creating an ecosystem must be firmly established to realize the vision of smart transportation.
Close industry collaboration is critical to success
"Cross-domain integration is imperative for promoting the national smart transportation industry," said Wu, concurring with Prof. Chang's view. Wu pointed out that in the past, the promotion of large smart transportation projects in Taiwan, including freeway electronic toll collection (ETC) systems and the integration of multi-card electronic payment systems for all city and intercity buses, railways and public bikes in Taiwan, were all initiated by the central government (they all later become world class through public private partnership). Moreover, these projects required all sectors to work together and collaborate with local governments, and to integrate and utilize resources from both upstream and downstream sectors of the industrial supply chain in order to realize the vision of smart transportation.
"Looking ahead, the Taiwanese government should respond to the trend of CASE mobility by promoting co-creation with government, industry, and academia; thereby accelerating the development of the smart transportation industry and enhancing the industry's competitiveness," said Wu. According to Wu, we are in the process of realizing connected and electric mobility, but it remains uncertain when autonomous mobility will become a reality. Nevertheless, it is worth noting that with the introduction of advanced 5G and AI edge technologies, development will be accelerated and the focus will be mainly on improving safety. Moreover, MaaS—serving as a combination of connected, shared and sustainable mobility—will be gradually realized in many countries around the world within the next few years.
Wu emphasized that, whether we want to seize business opportunities associated with connected and shared mobility or pursue the full realization of MaaS, the integration of networks, operations, ticket rates, and information must be complete. Therefore, the smart transportation industry in Taiwan must build a complete ecosystem. In such an ecosystem, software and hardware solution providers like Advantech, network service providers like Chunghwa Telecom, transportation operators, and system integrators must embrace the concept of co-creation to formulate the optimum solutions and services. If successful, consumers will change their current lifestyles willingly, thus accelerating the development of the smart transportation industry.
Importance of formulating standards
"One of the most crucial parts of collaboration and co-creation within an ecosystem is the establishment of industrial standards," Chou added. A large-scale smart transportation system covers numerous dimensions that are extremely complex. Unified and standardized interfaces are necessary for data integration as well as software and hardware integration. Since its establishment 10 years ago, the TTIA has been devoted to promoting the standardization of public transportation smart development. TTIA developed the world's first smart bus industrial standard in 2010 to provide a solution to overcome the challenges inherent in the introduction of smart bus systems. They proposed the concept of the "Integrated Smart Bus" to assimilate the many systems into vehicles from a single hardware platform. With regard to the multi-card electronic payment system, for example, the TTIA assisted the government in completing the standardization of intercity bus onboard devices, multi-card electronic ticket modules, and smart driving application systems.
Meanwhile, Zhou stated that to accelerate the integration of ticketing services and advance the development of public transportation, the Ministry of Transportation and Communications is promoting a QR code data format standard and test specification for mobile ticketing in transport. The industry, together with the TTIA and the Institute for Information Industry, has established a smart telematics system team and QR code system team to begin revising commercial bus telematics and peripheral industry standards. They are attempting to accelerate Taiwan's development of a QR code for mobile ticketing by formulating a series of industry specifications or standards, creating a competitive advantage and paving the way for the export of Taiwan's transportation payment solutions.
Smart transportation is an essential national development policy for many countries, including Taiwan. Based on experiences accumulated over the past 20 years, government, industry, and academia in Taiwan continue to collaborate, with the aim of reaching new milestones in the evolution of Taiwan's smart transportation.