【PWS-472 Handheld Terminal for Managing Dangerous Goods Warehouses】Huahong and Sinopec
12/20/2017
For warehouse and logistics management applications, Advantech's PWS-472 rugged industrial handheld terminal offers powerful computing capabilities for managing inventory quantity, storage locations, and inbound/outbound processes to enable digital, systematic, and accurate warehouse management. The system's functions can also be extended to transportation and distribution planning, upstream/downstream supplier management, and customer information exchange applications to effectively increase warehouse efficiency and productivity. These improvements reduce costs and increase customer satisfaction, enhancing the company's overall competitiveness.
Many warehouses store dangerous goods and their management is strictly controlled by national regulations. When large amounts of flammable or explosive goods are transported, such cargo must be stored in dangerous goods terminals separate from standard cargo. This is because any operational error can result in dangerous accidents with disastrous outcomes. The port explosions that occurred on August 12, 2015, in Tianjin, China, serve as a cautionary reminder of the risks involved with dangerous goods storage. This incident led to significant reforms to back-end management processes and front-end operations. Additionally, all hardware used in dangerous goods warehouses is now required to be explosion-proof.

RFID technology is used in warehouses to scan goods labels during inbound and outbound processes. A back-end database can be established and integrated with warehouse management software for verifying cargo information, recording inbound/outbound traffic, and confirming shipment content and quantity. After shipments are checked, all data are uploaded to the warehouse management system to verify that every item listed in the back-end database accords with the actual warehouse operations. Staff can then scan shelf labels to transmit real-time goods data and location information to the back-end database, enabling administrators to dispatch goods to the specific location and maintain inventory.
Currently, there are few explosion-proof handheld terminals with data transmission and mobile communication capabilities available on the market. Advantech's PWS-472 industrial handheld terminal with rugged explosion-proof features ensures safe operation in dangerous environments that contain flammable/explosive materials. Therefore, PWS-472 is ideal for use in Huahong and Sinopec's dangerous goods warehouses.

Shanghai Huahong (Group) Co., Ltd.
The Shanghai Huahong Group is a China-based IC manufacturer with a joint development platform that incorporates wafer fabrication, R&D, IC system and application services, and electronic components trading. Because China has strict regulations regarding the management of dangerous goods warehouses, including all inbound, storage, retrieval, and outbound processes, warehouse managers require an innovative solution that can simplify and improve overall management. Advantech's PWS-472 industrial handheld tablet is designed to prevent accidents by streamlining management through the collection of comprehensive and accurate information.
To process inbound cargo transported to the warehouse, operators scan the cargo QR codes using the PWS-472's 2D barcode scanner in order to rapidly identify the cargo content, attributes, and weight, and record the arrival time. This information allows the operators to quickly determine the correct storage location. With the customized SDK, cargo information is recorded and promptly transmitted to the back-end database to facilitate storage and future retrieval.
When retrieving dangerous goods from the warehouse, operators can also scan the labels on shelves to quickly obtain goods data and transmit real-time data to the back-end system for approval. This allows operators to be immediately notified of any errors, thereby reducing incorrect orders and increasing delivery efficiency for optimum productivity.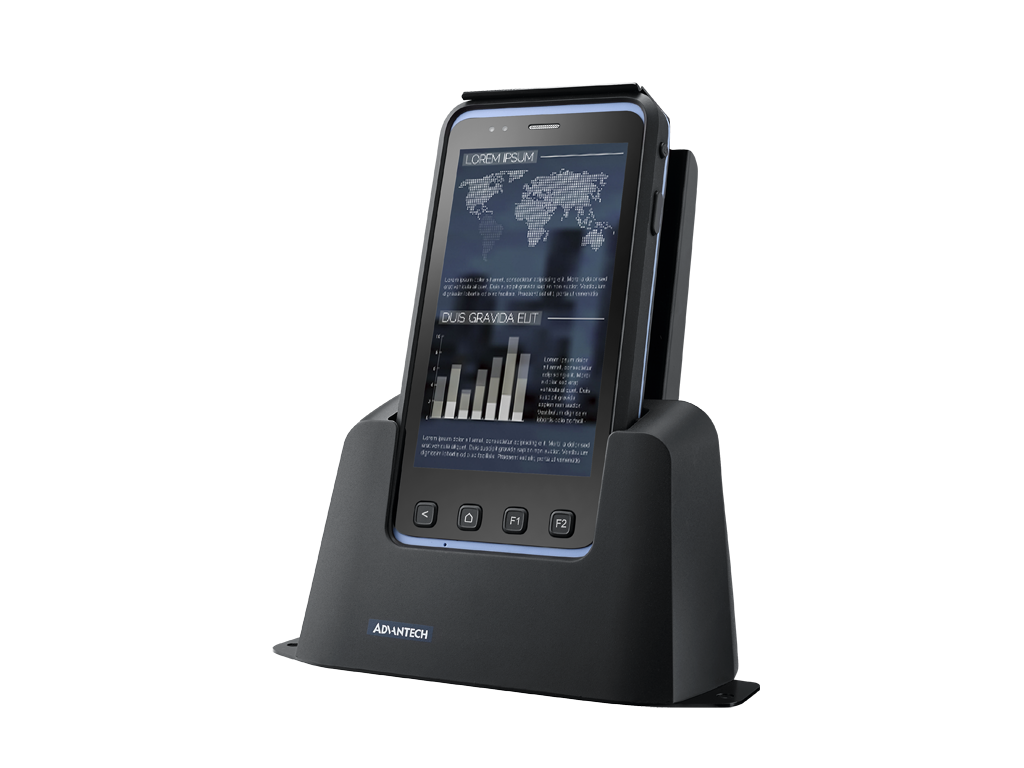 Located in China's most active and developed economic regions, specifically, the southeast coast, downstream of the Yangtzi River, and Northern China, are three major clusters of petrochemical companies. These regions, with their advanced transport infrastructure and sizable markets, serve as a driving force behind China's economic development. Sinopec is China's largest manufacturer of petroleum and chemical engineering products and currently ranks second in the world for petroleum refinement capacity. The company's main products include gasoline, kerosene, diesel, and lubricating oil, and its warehouses are primarily used to store petroleum by-products. Because the properties of these substances are similar to those of petroleum, the by-products are also highly flammable and hazardous. Thus, they are subject to strict regulations regarding storage and handling, and all related warehouse equipment must be explosion proof. These requirements make Advantech's explosion-proof rugged handheld tablet, PWS-472, the ideal choice for dangerous goods warehouse applications.
Advantech's PWS-472 tablet was integrated with Sinopec's warehouse management system. By scanning cargo labels, operators can record and transmit inbound goods data to the back-end database in order to establish a digital inventory. The system then uses the data to automatically generate inbound/outbound orders for paper-free order picking and real-time dispatch, increasing warehouse efficiency.
Moreover, compared to manual goods registration process, this digital data collection solution can substantially reduce errors, shortening the processing time and increasing productivity.
Advantech's PWS-472 supports the Android operating system and can be easily integrated with the company's existing software and systems. Featuring a 5" display panel screen and compact form factor, the tablet is highly portable for convenient operation. The inclusion of 4G networking capabilities ensures uninterrupted connectivity for seamless data transmissions and process monitoring, thereby increasing the overall safety and management of dangerous goods warehouses.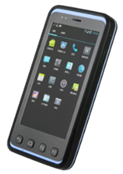 Highly efficient paperless order picking and dispatching for increased productivity
Reduced processing time and order picking errors
Facilitates the recording and tracking of orders and goods
Portable, user-friendly design ensures convenient operation
Safe and reliable performance with easy maintenance