Your Best Choice for Display Solutions
Industrial display systems provides a full range of displays with enhanced display kits, industrial touch monitors, digital signage displays and configured monitors. All our products range from 5.7" to 55", from indoor to outdoor and feature with huge advantages in quality, project control and cost. With streamlined design-in services, Advantech offers cost led or delivery time led full customized solutions depending on customer demand.
Highlight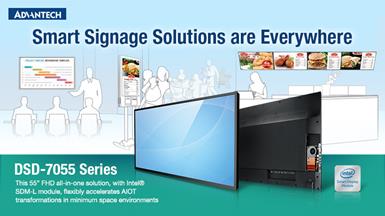 More
Product News
12/17/2018

Dec. 2018, Taipei – Advantech (2395.TW), a leading global embedded solutions provider, announces the release of its IDS-3300 front IP65 industrial touch monitor series with screen ...